I won a copy of Evie Marceau's Wilde City…on Instagram, I think.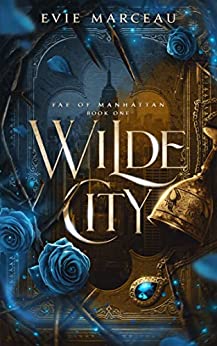 One job application turns into me falling for my wickedly hot *fae* boss…
When Willow answers a mysterious nanny ad, she's shocked to learn the employer is the handsome and reclusive billionaire Severn Wilde—and even more surprised when he reveals himself to be a fae prince in disguise.
Willow never dreamed that the fae bedtime stories her mother told her as a child were real. Now, Severn grants Willow the fae sight, allowing her to see the hidden magical world of the Gifted Ones. But as wondrous as his realm is, rival fae courts, witches, and shifters make it fiercely dangerous. Willow and the children she's been hired to care for are targeted by Severn's Los Angeles-based rivals and their merciless leader, who will stop at nothing to strike Severn where it hurts most—those closest to him.
Swept up in a dangerous new world, Willow discovers that the greatest risk of all might be falling for her arrogant, cold, achingly handsome employer—the one person she can't have.
Review (with spoilers)
I'm not going to go so far as to say this book is bad. The writing is perfectly fine. But I will say there's absolutely nothing new or interesting here.
Young, innocent virgin is hired by hundreds-of-years-old, powerful paranormal. By virtue of (literally) nothing more than her ability to say no to him when no one else in his life can, he becomes enamored with her. And, despite never previously choosing love or a relationship, he does so for her. (Because she's special.) Based on seemingly nothing but his beauty and toxicity, she falls in love with the walking red flag. She is then kidnapped by his enemy, who she also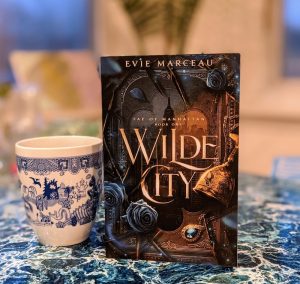 feels drawn to for reasons. There the book ends.
See, there's nothing new, which makes it predictable. And since it was originally written for Vella, it is full of filler and thus far longer than need be, on top of it.
The interests of a reader who hasn't read as widely in the genre might have been held more than mine. But I was just kind of bored by it. So, I'm calling this a 'Meh.'
---
Other Reviews: