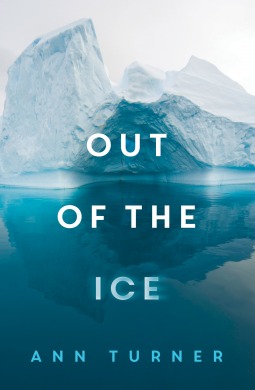 I won a paperback copy of Ann Turner's Out of the Ice through Goodreads.
Description:
When environmental scientist Laura Alvarado is sent to a remote Antarctic island to report on an abandoned whaling station, she begins to uncover more than she could ever imagine.
Despite new life thriving in the icy wilderness, the whaling station is brimming with awful reminders of its bloody, violent past, and Laura is disturbed by evidence of recent human interference. Rules have been broken, and the protected wildlife is behaving strangely.
On a diving expedition, Laura is separated from her colleague. She emerges into an ice cave where, through the blue shadows, she is shocked to see an anguished figure, crying for help.
But in this freezing, lonely landscape there are ghosts everywhere, and Laura begins to sense that her own eyes cannot be trusted. Is her mind playing tricks? Has she been in the ice too long?
Back at base, Laura's questions about the whaling station go unanswered, blocked by unhelpful scientists, unused to questions from an outsider. And Laura just can't shake what happened in the ice cave.
Piecing together a past and present of cruelty and vulnerability that can be traced all around the globe, from Norway, to Nantucket, Europe and Antarctica, Laura will stop at nothing to unearth the truth. As she sees the dark side of endeavour and human nature, she also discovers a legacy of love, hope and the meaning of family. If only Laura can find her way…
Out of the ice.
Review:
I don't use star ratings on this blog. But I do cross-post to Goodreads, and there I rated this book 2 stars. Let me say early on that my low rating is a reflection of the fact that I did not like the book, not necessarily that it's a poorly written book. I suppose you could say that it's a subjective, rather than objecting rating.
The issue was largely that, despite the stunning descriptions of nature, the book didn't hold my attention. I was bored a lot of the time and I found Laura's thoughts repetitive. Then, with about 100 pages to go, I set the book aside and read three other ones before forcing myself back to finish it. The problem was that in addition to the things I listed above, it became obvious that the hinted mystery was going to be a pedophilia ring and I both didn't want to face reading it and felt horribly disappointed that Turner chose such an over-used, tritely salacious climax. All in all, I'm just glad to be finished with it.