I picked up a second-hand copy of Vanessa Riley's A Duke, The Lady, and a Baby at Savers not too long ago.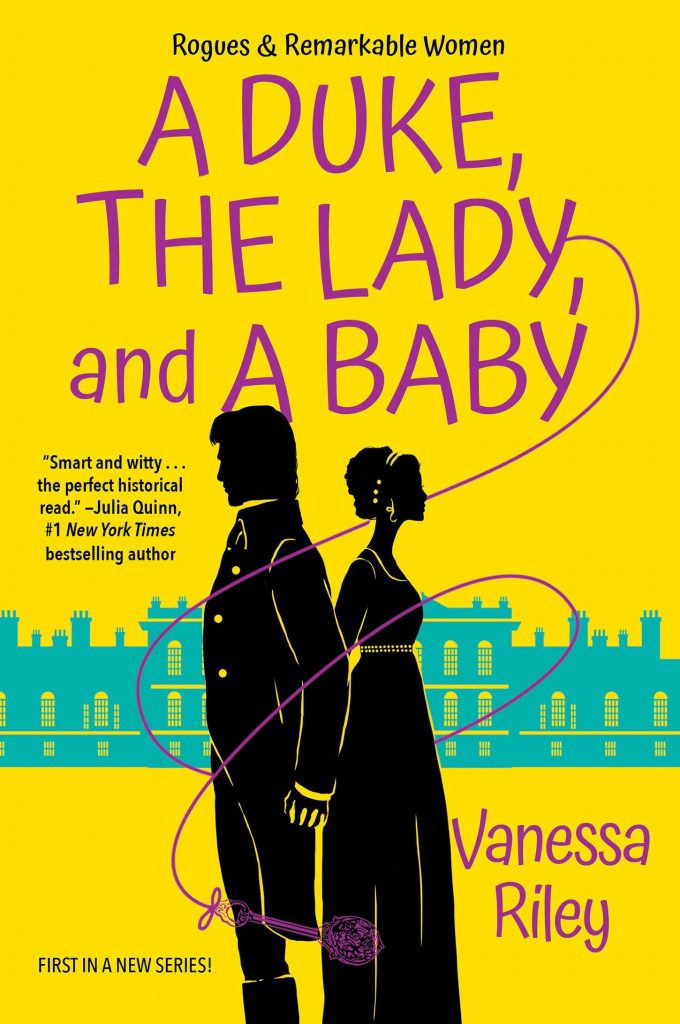 When headstrong West Indian heiress Patience Jordan questioned her English husband's mysterious suicide, she lost everything: her newborn son, Lionel, her fortune—and her freedom. Falsely imprisoned, she risks her life to be near her child—until The Widow's Grace gets her hired as her own son's nanny. But working for his unsuspecting new guardian, Busick Strathmore, Duke of Repington, has perils of its own. Especially when Patience discovers his military strictness belies an ex-rake of unswerving honor—and unexpected passion . . .
A wounded military hero, Busick is determined to resolve his dead cousin's dangerous financial dealings for Lionel's sake. But his investigation is a minor skirmish compared to dealing with the forthright, courageous, and alluring Patience. Somehow, she's breaking his rules, and sweeping past his defenses. Soon, between formidable enemies and obstacles, they form a fragile trust—but will it be enough to save the future they long to dare together?


I enjoyed quite a lot about this story. Both Patience and Busick were likeable characters. I especially appreciated how forthright and communicative Busick was and how ready to stand for herself Patience was. Not to mention that as a West Indian and an amputee, both are unlikely characters…or at least, too seldom seen represented in historical romance characters.
I also liked that there were complexities to Patience's previous husband. He undoubtedly did bad things, some of which emotionally hurt her horribly. But he also legitimately loved her and some of the things that hurt her so, were his ham-handed, wrong-headed attempt to protect her.
I did think there was some inconsistency in Patience characters. One minute she's willing to do absolutely anything to stay with Lionel, the next she's unwilling to take even the smallest order for the same thing. I mean, Busick liked it. So, it worked out in the end. But it wasn't represented as being done to catch his attention, or with a purpose. So, it just felt like an inconsistency. The dialogue was also stilted at times. But I otherwise liked the writing.
If you're looking for a steamy romantic read, this isn't it. It's not even overly romantic, in the sweep you off your feet sense. . It's sweet and the love is meant to be real. But it's more subtle, more a romance of convenience than anything else.
All in all,  I enjoyed more than I didn't and am interested in following the series.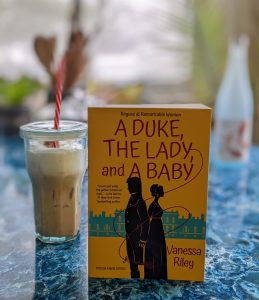 ---
Other Reviews:
Book Review: A Duke, the Lady and a Baby