I received a copy of Gina L. Maxwell's The Dark King through Netgalley.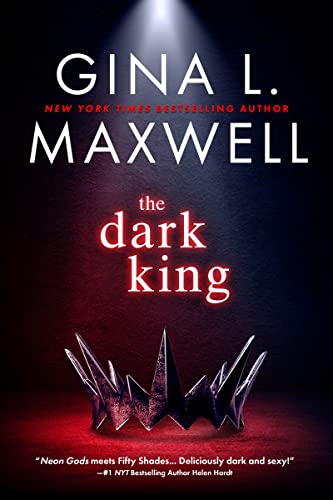 I thought a weekend away would be the perfect escape. Until I woke up married and trapped…by the king of the Dark Fae.
For Bryn Meara, a free trip to the exclusive and ultra-luxe Nightfall hotel and casino in Vegas should've been the perfect way to escape the debris of her crumbling career. But waking up from a martini-and-lust-fueled night to find herself married to Caiden Verran, the reclusive billionaire who owns the hotel and most of the city, isn't the jackpot one would think. It seems her dark and sexy new husband is actual royalty—the fae king of the Night Court—and there's an entire world beneath the veil of Vegas.
Whether light or shadow, the fae are a far cry from fairy tales, and now they've made Bryn a pawn in their dark games for power. And Caiden is the most dangerous of all—an intoxicating cocktail of sin and raw, insatiable hunger. She should run. But every night of passion pulls Bryn deeper into his strange and sinister world, until she's no longer certain she wants to leave…even if she could.

Soooo, I didn't love this. Granted, I didn't hate it. But it elicited exactly zero feels from me or endeared itself to me in any way. Now, the writing is fine. It's easy to read. The editing seems clean. So, this is largely a personal taste sort of 'meh.' I can acknowledge that it's a finely written book, while also saying it wasn't one to light me on fire.
I did actually like the characters. I especially liked that Bryn stands up for herself consistently. And the world seems interesting. My issues were that I just never truly felt Caiden and Bryn's love. It's instant and then we're more told about it than shown it. I didn't think that the BDSM aspects were well integrated into the plot. So, it always seemed to stand out to me as artificial.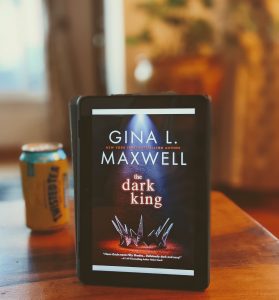 And it doesn't live up to it's own hype.
Caiden is supposed to be sooo dark and dangerous. He goes on and on about how she could never handle his kinks. Heck, the book is called The Dark King. But it's actually quite sweet, the kink is on the mild side, and the book isn't even that spicy, comparatively. So, I felt like it built up a promise it didn't keep.
All in all, it's a meh for me. I didn't hate it. But I probably won't remember it next week.
---
other Reviews:
One More Book: Review – The Dark King