I won an e-copy of Jen Fitgerald's To Linzer & to Cherish. I read it as part of this year's Christmas Reading Challenge.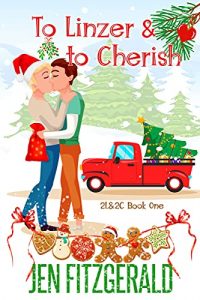 The town of Linzer, PA is all about Christmas and every other December holiday.
For Zane Rutledge, 'Tis the Season… to be single?
Being dumped by his long-time boyfriend five months before Christmas, Zane can't yet fathom a new relationship. Besides, he's neck deep in holiday party prep and Christmas play rehearsals. Who's got time?
For Simon Wickham, it's looking like yet another blue, blue, blue, Blue Christmas…
Being alone at Christmas isn't for the faint of heart, but, at this point, Simon's a pro. Besides, he can't seem to find someone who appreciates his sass, his chatter, and his bow ties. What's not to like?
But Santa's elves work in mysterious ways.
Find out how Benedict Cumberbatch, Hallmark movies, and bumble bees show Zane and Simon that Christmas really is the most wonderful time of the year.

Meh. Meh in the sense of being neither very bad nor particularly good. The characters are sweet but the story is rushed, simple, and predictable.
I liked both Zane and Simon, but the reader doesn't get to know them well (Zane especially). And as a pudgy person myself, I didn't care for Simon's seeming obsession with his weight in the beginning. (What's an extra 15lbs to someone who is 6'2″? Not much, I image.) But I appreciated the families' support and the characters mutual love of Hallmark movies, while living a Hallmark-like story-line felt meta in a satisfying sort of way.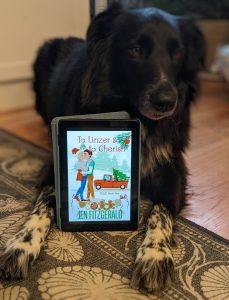 Come back tomorrow. I'll be reviewing Bittersweets Christmas: Arvin & Tina, by Suzanne Jenkins.