I'm a Reader, with a capital R. I figure once the number of books you read per year starts hitting triple digits you get to capitalize the R in reader. Just roll with it. I'm also a wife, mother, wishful world traveler, tea drinker, over-aged manga addict, nail biter, lapsed 日本語のがくせい, occasional beader, amateur knitter,  writer, internet dependent American woman in her late-thirties. I waited a lot of tables in college and then spent seven years investigating allegations of abuse and neglect with the Missouri and Florida Departments of Children and Families. I recently returned from the UK, where I lived for several years and garnered a degree or two. Now I calls St. Louis, Mo home and pretends not to miss England.
I happen to love university campuses, and have more education than I need, including a Bsc in Anthropology, with minors in Archaeology and Comparative Religion, an MA in International Criminology, and an Msc in Social Change (Stats). I still plan to pursues a Ph.D. at some point, if life would just get out of the way, oh and write the great American novel, of course.
I tried once when l wrote The Weeping Empress. It's a dark fantasy adventure with some unexpected YA crossover appeal. It follows the misadventures of a small band as they attempt to escape a fate laid down by the Goddess herself, and changing the course of history as they go. But now a-days I look back at that as more of a learning experience.
My favorite quote is  "There is pleasure sure in being mad which none but madmen know," by John Dryden.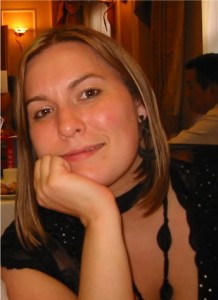 This is my favorite picture of myself.