Last winter, I laid out a huge winter-vibes reading challenge for myself. Then, I basically fucked off and forgot about it. So, instead of doing a new one this year, I have gone back and started trying to work on last year's. Hey, it's my own blog. I'm accountable to no one but myself. I can do that. LOL.
I picked up Kate Pearce's The Power of Three as an Amazon freebie in December of 2021. So, look at me, going back to work on an old reading challenge by reading an even older book. (Yeah, I'm easily amused.)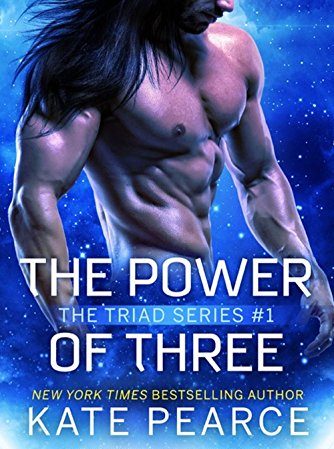 Trios System 229990
Soreya Lang has never met a male telepath before, let alone one who is willing to die for her on an interplanetary mission gone wrong. Risking everything, she acts on her instant telepathic and physical connection with Esca and encounters a level of psychic power she never knew existed.
Esca can't believe he's finally met the female who will complete his sexual and telepathic triad. He promises himself that if they survive, he'll take her back home, introduce her to his enigmatic First Male, Ash and pray that biology will do the rest.
But nothing is ever that simple, and Soreya, Esca and Ash will have to find their own way through the ties of family and traditions to experience the full telepathic wonder of the power of three…

I wanted to like this; I really did. It had an interesting premise, which could develop into an interesting world and characters that were likable enough. But it is just SO clumsily done that I couldn't particularly enjoy it. There isn't enough nuance; the plot isn't developed enough (and it ends precipitously at an awkward point). The writing was pedestrian but functional, except for some clunky dialogue and any time the author had to discuss anything military. Then, it was shockingly amateurish. There were also some inconsistencies, and it needed another editing pass (which would also likely have caught some of the inconsistencies.) Mostly, the story it was trying to tell needed (and deserved) a defter hand.
Oh, and see how I said 'fuck' about. Yeah, I wish authors would just do that. This book did the annoying thing of using Frek instead of fuck and then littered it everywhere. Just curse, for god's sake. It's a polyamorous erotic novel. Anyone choosing to read such a thing should be able to handle a few dozen fucks in dialogue. (I hate when authors do this so much. So much.)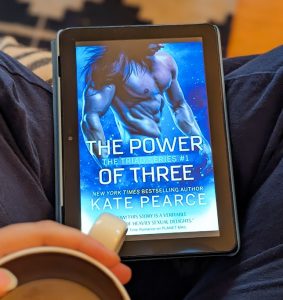 ---
Other Reviews: