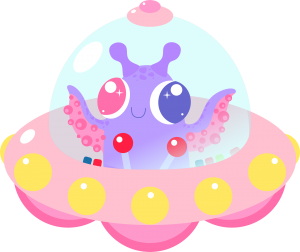 This is a page of extras, which is what I've decided to call all non-book review posts. When I started this blog, it took a little while to settle into a book review blog. So, there are several non-book-related posts floating around with nowhere to land. Plus, sometimes, I just go ahead and have myself a little rant about whatever is on my mind. You can usually find these tagged Up For Discussion or Blogger Rant. Sometimes, I post an update on life or find a fun blog challenge to participate in (I've collected the Initial Challenge Posts and the Wrap-Ups here), etc. These are often tagged Personal. Really, the point is that these could be anything not a book review.
Regardless they had no home, so I built them this page. Some might be of interest. Some are no longer relevant, but I've left them for posterity's sake. Some are about The Weeping Empress, which I now consider a cringey learning experience. It could be anything. If I wrote it and posted it on the blog, but it's not a book review, you will find it here.
---
Unpopular Opinion: I Never Read Excerpts, Sample Chapters, Previews, Etc
How I find tons of LEGAL free ebooks (without returning a single one)
A thought on sexual assault in books…or the internet made me do it.
Describe your characters to me. Don't compare them to actors.
Please put flat covers on digital box sets, a reader's request.
Why, as a book reviewer, I hate the phrase "book as payment for a review" and other sundry thoughts
In defense of reviews that say, "I don't generally read this genre, but…"
An example of how to make a reviewer NOT want to read your book
11 Things I Learned About Being a Bookworm by Living With a 'Not-a-Reader'
In which I planned to pimp Queer Romance Month but performed a self-examination instead
INDIE AUTHORS OF THE WORLD, PLEASE STOP DOING THIS (part 2)!
A small book promotion(ish) opportunity available to anyone interested
Addressing a past transgression and why I'll forgive a new indie author a review swap or two
a cautionary tale AND i was wrong, so I owe someone an apology
Bad reviews are important…nay, essential to the Indie author/publisher
Up for discussion: Short Story vs. Novella vs. Novellette, vs Novel
Up for discussion: writing reviews of books you dislike that are also outside your preferred genres
Up for discussion: Is there a 'you get what you pay for' attitude to free books?
Smashwords is having a BIG sale & The Weeping Empress is FREE!
I am the Special Feature on bookr3vi3ws this month + INT giveaway
Guest post and launch party from Graham Parke of Unspent Time fame
Olwen from The Weeping Empress spends some time with Katelina from Shades of Gray
Interview with Helen Smith, author of Alison Wonderland + Review