I purchased a copy of Clio Evans' Doves & Demons as part of my Mothman Challenge.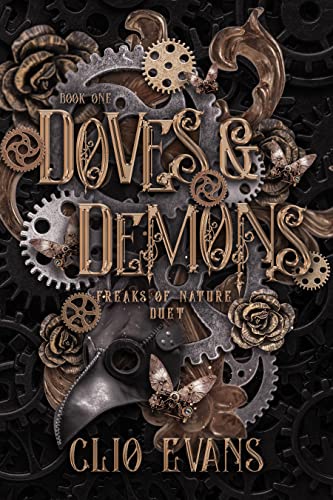 Welcome to London, where the roaring twenties are filled with fangs and freaks.
When Irene is kidnapped by a gang of monsters, she is shoved straight into a world of magic and murder.
A Mothman. An Unseelie. A Demonic Plague Doctor.
The Freaks are a terrifying group ready to wreak havoc on the world that destroyed their humanity. But as these creatures drag Irene into the dark— they crave her soul, mind, and body.
The longer these four are together, the faster they fall into a terrifying type of love.
Will the demons take the wings from their caged dove, or will they set her free before their world devours her?

I enjoyed the author's commitment to going all out on this one. The love interests are bad guys, remain bad guys throughout, and all indications suggest will be bad guys in the future. Their love is obsessive, all-encompassing, and murderous. The heroine is perfectly willing to welcome them as they are and accept the changes within herself. No one's love makes them become better people. They all remain villains, but now they are villains together. I enjoyed that. I also liked that people tried to protect one another and failed. No aspect of the plot twisted around to give success where it shouldn't have been.
I was always a little uncertain if what the men were attracted to was actually Irene or the entity/element that Irene housed, and that was a bit of a niggle for me. Maybe this will be further explored in the second book of the duet; I don't know. I also thought some of the spicy scenes got a little redundant (though I enjoyed most of them). But that's a smaller matter of taste.
All in all, I enjoyed this and look forward to book two.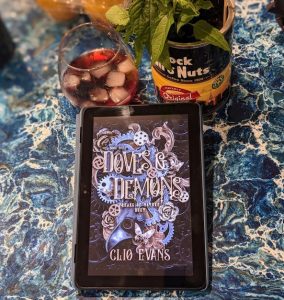 ---
Other Reviews: