I accepted a review copy of L. Bell's Driftworld Atlas through Love Books Tours.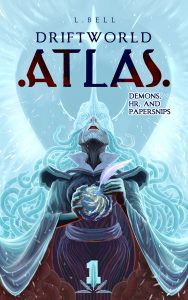 Like snowflakes in a snow globe, the worlds drift across creation. And, recording their tales, is the Driftworld Atlas.
When an eternal traveler finally awakens, he does so in a world that has been shattered to ash. Creation has been stained by a crime, and while his jumbled memories provide no answers, a single note is left to guide him forward. "Let's drink, come find me."
But to follow this message, he has to get help, from a witch who knows how to read the sea, trapped in a prison of her own making. The problem? Clearly his old habits, for why shouldn't he take in the demon needing his soul he found along the way? When unlikely connections emerge from the sea, threatening to put his search to an early end, the answer is simple. Because his biggest obstacle has always been himself – and old enemies don't wait.

This is one of those reviews that I just don't really know what to do with. Sure the writing is mechanically competent and I don't remember too many editing mishaps. So, it's over all readable. But the simple fact of the matter is I've finished it and still have to admit that I just don't get it. I don't know what the plot was supposed to actually be, if it was accomplished, if there was a theme, etc.
Sure, the whole thing occasionally achieved a Monty Python-esque randomness and I chuckled a time or two toward the end. But mostly I just read the whole thing waiting for it to come together in any manner, and don't feel like it ever did. My overall impression is of an author trying to be too clever and sacrificing their plot to the effort.
All in all, it was a bit of a flop for me. But maybe someone readers will understand it better than I did and enjoy it more.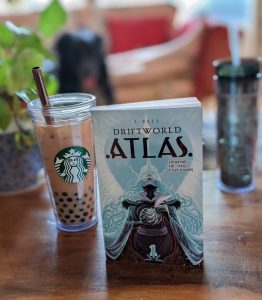 ---
Other Reviews: