I received a copy of Fatal Shadows, by Josh Lanyon, through Netgalley.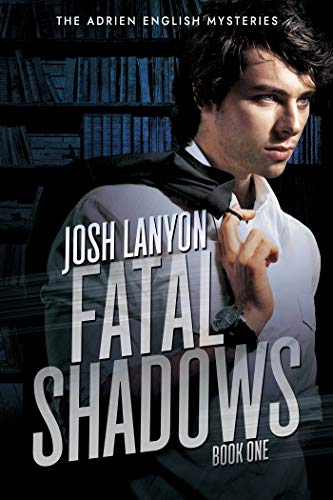 Los Angeles bookseller and aspiring mystery author Adrien English finds himself the prime suspect when his employee—an old high school buddy (and more)—is found stabbed to death in a back alley following a loud and public argument the previous evening.
Naturally the cops want to ask Adrien a few questions—and when a few hours later someone breaks into Cloak and Dagger Bookstore, the law is inclined to think Adrien is trying to divert suspicion from himself.
Adrien knows better. Adrien knows he's next on the killer's list.

I quite enjoyed this. It's really more of a mystery with a gay main character than a m/m romance, but I have no complaints on that front. I quite enjoyed the late 90s-ish setting and following Adrien as he pieced the mystery together. I'd picked out the killer early, but learning the how and why was fun.
I said this isn't a romance, but it did seem as if scaffolding was going into place for a romance to develop in future books. The problem is that the possible love interest was such a jerk in this book. He'd have a lot of ground to make up for in my eyes.
All in all, I look forward to continuing the series.