I accepted a review copy of Lawless Princes by Dani René, through Enticing Journey Book Promotions.

Danger. Deceit. Death.
I was promised to the leader of the Lawless Princes. I don't have a choice, obeying their rules will keep me alive. But they hold a secret that could bring their perfectly glimmering world crashing down.
As much as I hate them, Judah, Valen, and Malachi are now my protectors.
But there is no happy ever after in this life.
The Princes will soon become Kings, but not before they learn what the title means.


This book is a hot mess. I read an ARC. So, I won't comment on editing and such beyond that, even in ARC form, it was perfectly readable. But in just about every other manner, this book was not for me. It's all overblown (maybe even overwrought) declarative statements, contradictory internal monologues, and dialogue. There's no world-building, the relationships are not allowed to develop, and the characters are all unlikeable. And not in an anti-hero sort of way; just in a 'there is nothing likable about this person' sort of way. (And I normally like a dark tortured hero.)
You can see which character archetypes the author was going for (and antihero is certainly one of them), but she rushes the book far too much to actually accomplish it. Full honesty: while I like what the author was going for with the men's relationship, the book failed so spectacularly at it that I would have DNFed it if I hadn't promised to review it.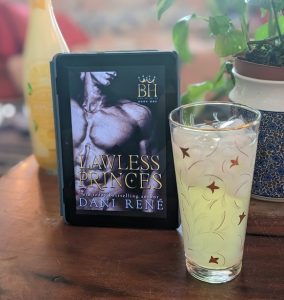 ---
Other Reviews:
United Indie Book Blog: Lawless Princes
Release Blitz – Lawless Princes (Black Hollow Isle #1) by Dani René