I saw Kathryn Ann Kingsley's Of Visions & Secrets recommended over on Tiktok. So, I went to drop it on my Amazon wish list and happened to notice it was free that day. So, I nabbed a copy instead.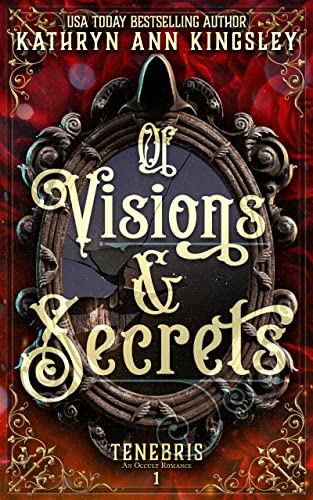 The darkness took Emma's brother. Now it yearns to claim her.
When Emma Mather's twin brother, Elliot, goes missing from Arnsmouth University, she is determined to stop at nothing to find him. Yet as she follows the clues left behind, she learns that there are far more sinister monstrosities lurking in the shadows of her city than she could have ever imagined.
Elliot's former teacher, Professor Raphael Saltonstall, may be Emma's only hope in finding her brother. Unfortunately, it doesn't take long for Emma to realize Rafe is hiding secrets of his own. Despite the sizzling attraction between them, Emma isn't entirely sure if Rafe is a friend or foe.
As two opposing cults hunt her down for their own twisted agendas, Emma finds tendrils of darkness closing in from all around. Pulsating Things live in the darkness…wriggling in eager anticipation to take her.
If they have their way, they'll consume her mind, soul…and body.

This was a surprise winner for me. I enjoyed the heck out of it. I loved how up front and ready Emma was. She put her authentic self right out there for the world to see and I appreciated it. I thought the world Interesting and characters engaging. They're all so marvelously morally grey. The writing is clean and easy to read and I'm invested in what happens next.
I did wish for a little more certainty on the fate of the brother…and admittedly more tentacle action than we were given. The story really is a little slow to get going and I thought Emma lost a little of her assertive spark as soon as the romance started to build. But I will certainly be continuing the series.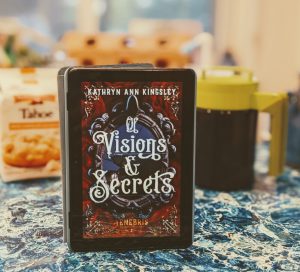 ---
Other Reviews: