I purchased a Call Number literary subscription, and  Peace Adzo Medie's His Only Wife was one of the monthly books.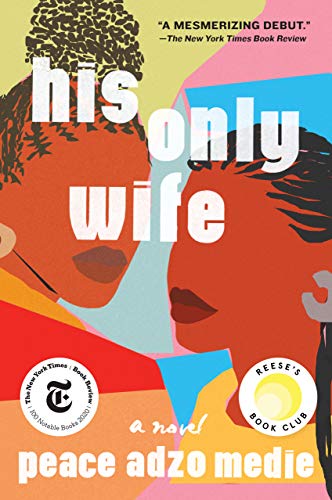 Afi Tekple is a young seamstress whose life is narrowing rapidly. She lives in a small town in Ghana with her widowed mother, spending much of her time in her uncle Pious's house with his many wives and children. Then one day she is offered a life-changing opportunity—a proposal of marriage from the wealthy family of Elikem Ganyo, a man she doesn't truly know. She acquiesces, but soon realizes that Elikem is not quite the catch he seemed. He sends a stand-in to his own wedding, and only weeks after Afi is married and installed in a plush apartment in the capital city of Accra does she meet her new husband. It turns out that he is in love with another woman, whom his family disapproves of; Afi is supposed to win him back on their behalf. But it is Accra that eventually wins Afi's heart and gives her a life of independence that she never could have imagined for herself.

I really struggled with this one. It was well written, had wonderful descriptions of Ghanaian society, and Afi certainly had personal growth throughout the book. But she was so often lied to and treated so poorly, by so many people (even while some were being good to her in other, primarily financial, ways) that I was angry on her behalf for most of the book. And while it's good the book evoked emotions, I don't enjoy being angry.
Plus, I had a hard time with her anger toward "the other woman." Sure, she was The Wife, but it was still her stepping into an established relationship, not the other way around. I felt the other woman was the truest victim in the whole situation.
So, while I can say this was a quality, thought provoking book that I'm not sad to have read, I can't say I enjoyed it.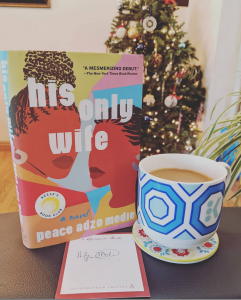 ---
Other Reviews: