I accepted a review copy of Laramie Dean's Black Forest for review through Pride Book Tours. And I try really hard to stay on top of any commitment I make. But I owe profuse apologies for this one. I got buried in schoolwork and just had to set the book aside for about two weeks and didn't get it done in time. It sat on my side table, haunting me in a manner truly worthy of its content.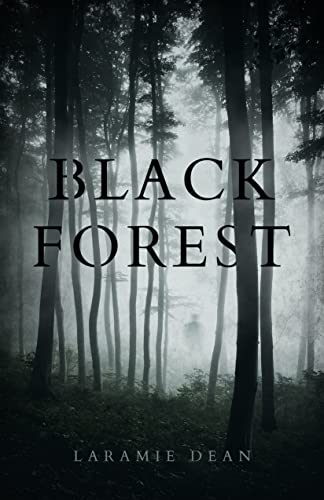 Nathan has always been haunted by what he calls "deaders," frightening, disfigured creatures—once human but now hungry and relentless ghosts. After a séance to banish them goes awry, Nathan escapes high school to start over at Waxman University in idyllic Garden City, Montana. But when young men begin to go missing from campus, Nathan finds that the deaders have returned, more frightening and hungrier than ever.
With the help of the mysterious Theo, Nathan seeks to learn the truth behind the disappearances. But something worse than the deaders begins to haunt Nathan . . . something with glowing yellow eyes and giant wings. As reality grows thin, things emerge from the cracks. Is Theo what he seems? Or could he be some kind of monster? Will Nathan learn the truth before he vanishes into the darkness? 

I'm torn about how to feel about this book. On the one hand, I enjoyed it. I liked the realness of it and Nathan's unreliable self-destructiveness. I thought the writing purple as hell, which will probably bother some people, but I enjoy it. But on the other, I felt like (after a strong start) the book flagged, and I got bored.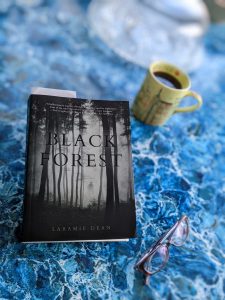 Plus, the blurb talks about Theo and disappearances, etc. Theo and Nathan don't truly meet until well PAST THE HALFWAY MARK. So, I have to quibble with that being in the blurb as if it's the most significant plotline. It's important, don't get me wrong. But if I have to read 200+ pages before I get to it, I can't consider it prime real estate blurb-worthy.
All in all, this is atmospheric and mind-bending (if at times mind-numbing). But I enjoyed more of it than I didn't. So, I'll give it a thumbs-up.
---
Other Reviews:
Black Forest by Laramie Dean _ Book Review