One of the things I love most about my house is that it has a Little Free Library in the front yard. It's been up about a year and a half now and originally looked like this: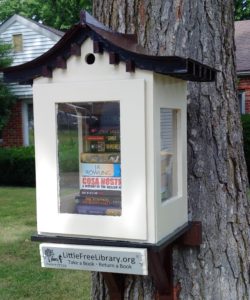 My lovely hubby made it for me. The thing is, S. isn't a woodworker. Need a bike frame welded? He's your man. Giant birdhouse for books? Apparently not so much. As cute as the above box was, it didn't stand up to the weather well. It was peeling and looking worse for wear.
So, this summer his uncle made me a new, more robust one. Look at that! It's not as cute, I admit, but it's a Mack truck of a library.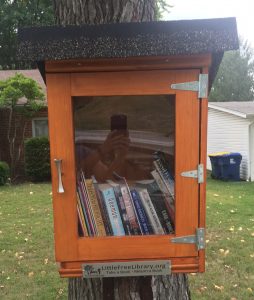 It holds a lot more books. I'm talking like 3 times as many, once I added a shelf and if I do double rows! All of which is pretty exciting to me (and hopefully my neighbors).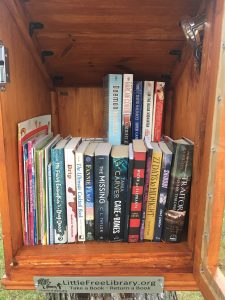 So, if anyone happened to be following the shelfies, expect a new look from here on out. As always, if you'd like to donate a book to be included among them, drop me a line. I'm especially interested in any sort of #OwnVoices; encouraging others to read them by keeping them available. But the offer is open to everyone.
Now, I'm off to fill all that lovely shelf space with books, books, books.