In 2019, I won a copy of Christmas at Rosie Hopkins' Sweetshop, by Jenny Colgan through Goodreads. But I didn't receive it until almost Christmas day. By which point, I was well and truly swamped and didn't get around to reading it. (And last year we had kitchen construction this time of year, so I didn't do much Christmas reading.) As a result, the book waited for this Christmas season to get read. But that made it perfect for my 2021 Christmas reading challenge.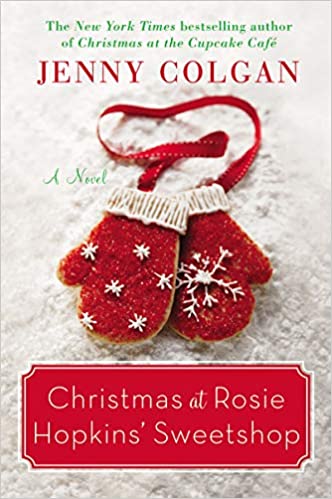 Rosie Hopkins is looking forward to Christmas in the little Derbyshire village of Lipton, buried under a thick blanket of snow. Her sweetshop is festooned with striped candy canes, large tempting piles of Turkish Delight, crinkling selection boxes and happy, sticky children. She's going to be spending it with her boyfriend, Stephen, and her family, flying in from Australia. She can't wait. But when a tragedy strikes at the heart of their little community, all of Rosie's plans for the future seem to be blown apart. Can she build a life in Lipton? And is what's best for the sweetshop also what's best for Rosie?


Since this has been on my TBR for a while, I forgot that it is second in a series when I picked it up to read. So, I ended up reading it on it's own. I felt the lack of having read book one, but not enough to really reduce my enjoyment of this book. So, it functions ok as a stand alone.
I liked Rosie a lot. I liked Stephen too. I liked Moray and the other quirky members of the village. I disliked pretty much all of both Rosie and Stephen's families (excepts Lilian). I was horrified that no one said anything about Rosie's mother's appalling behavior in mortifying her daughter and almost driving the man she loves away by boorishly pushing a too delicate situation. Similarly, that Stephen's mother was such an unmitigated bitch until her sudden and unbelievable shift in demeanor was hard to forgive. That these behaviors were allowed to simply exist without censure infuriated me and made Rosie feel like a pushover.
Outside of that big issue, I thought this a sweet, easily readable little love story and would read another Colgan book.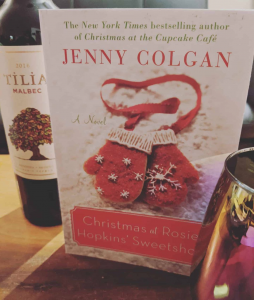 ---
Other Reviews:
Why Christmas at Rosie Hopkins' Sweetshop Wasn't What I Expected
Review: Christmas at Rosie Hopkins' Sweetshop by Jenny Colgan (audio)
Audiobook Review: Christmas at Rosie Hopkins' Sweetshop by Jenny Colgan
---
Come back tomorrow, when I'll be reviewing Smokin' How Cowboy Christmas, by Kim Redford.