I picked up a copy of Dia Cole's Claiming Her Beasts on one of it's Amazon freebie days.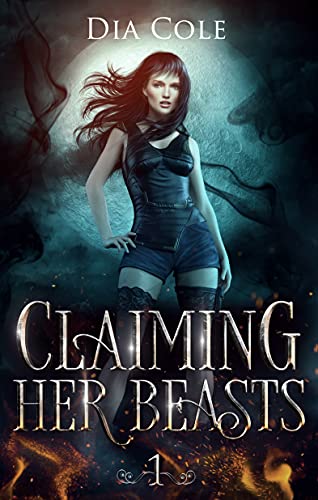 One seeks my heart. One craves my body. And one will stop at nothing to possess my soul.
Family is everything and I'll do whatever it takes to support what's left of mine. I'll work double waitressing shifts seven days a week. I'll even become the headliner at the local strip club.
But I draw the line at accepting a drug lord's indecent proposal. I'm not for sale. Unfortunately, the monster isn't used to taking no for an answer and his ability to manipulate minds makes him a formidable enemy.
Luckily, I've got my sexy roommate and a dangerous shifter watching out for me. They'll protect me from everything… except their dark desires.
If I can survive these beasts, the apocalypse will be a cakewalk.

This is a disjointed mess. The writing seems mechanically competent enough, but the story is just all over the place. The reader is never given the opportunity to truly get to know or care about any of the characters. There is too much mysterious history hinted at and never explained. Reed's insistence that everything is a hallucination—played for laughs—goes on far too long to be believable. The sex is chocked full of consent issues on about 10 fronts. And the book is title Claiming Her Beasts, but not only does SHE not claim ANYONE—beast or otherwise—she doesn't even know the beasts exist, let alone that one has claimed her. So, that title is total BS.
The thing is, as bonkers as the plot-line is, I never quite wanted to DNF it. If the story had kept going in this book, I'd have kept reading hoping it finally balanced out somehow. But I don't think I have enough faith in it happening to hunt up the next book in the series.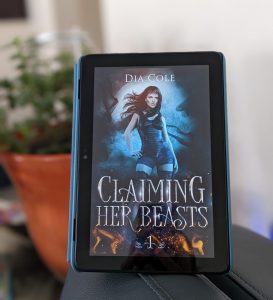 ---
Other Reviews:
BookNookNuts – Book Review: Claiming Her Beasts