Several years ago, I won a signed copy of Nikolai 2. However, I put off reading it because it is book six in the Her Russian Protector series. At the time I'd only read book one (Ivan), and I hadn't absolutely loved it. I did intend to get around to finishing the series though. But eventually it just got lost in the shelves instead.
Recently, I set out to clear some shelf space by reading some of the books that have been around a long time and some of the fattest ones, taking up the most space. And Nikolai 2 fit both bills. A little investigation convinced me that I didn't necessarily need to read all five previous books to understand it. So, I purchased a copy of Nikolai (Her Russian Protector 4), where Nikolai and Vivian's story-line seemed to start, then read Nikolai 2. And while there were obviously events referenced that I didn't know about, I was 100% able to follow both books.
---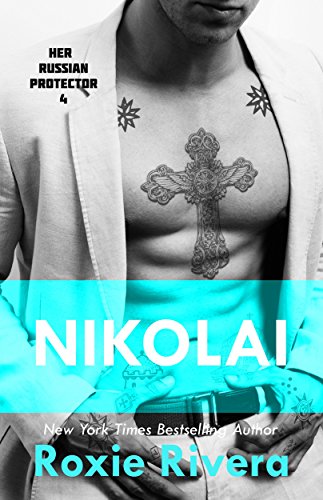 About the book:
After a brush with death as a juvenile delinquent, Vivian swore she'd never stray across that line again—but there's just one problem with her plan to stay on the right side of the law. She's completely, irrevocably and unabashedly in love with Nikolai, the Russian mob boss who saved her life.
From the moment Vivian appeared in his life on that tragic April night, Nikolai felt himself inextricably bonded to her. She's the bright light in his dark world and the only thing that keeps him from sliding deeper into a life of crime and violence—a mobbed-up life he can't escape no matter how hard he tries.
After Vivian is ripped from his arms in a brazen blitz attack, Nikolai will stop at nothing to get her back—but rescuing her and keeping her safe in his arms isn't enough. Suddenly, Nikolai's only chance to keep her safe is to do the one thing he vowed never to do—he'll drag her deeper into his shadowy world and bind her to him forever.
Because their tangled pasts are about to collide and the shockwave threatens to bring Houston's criminal underbelly to its knees…

I can absolutely say that I liked this fourth book better than the first in the series, which is all I had to compare it to at the time I wrote this review, having not read the whole series. I liked Nikolai and Vivian, both, as characters and they were sweet together. I appreciated that the author didn't bother with a bunch of miscommunications and false drama. The couple was unusually honest with one another (except for the one Big Lie at the center of the plot) and it was refreshing.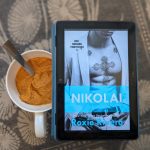 The book does follow the old Contemporary Romance dictate that all men must be Big and Rough and Dangerous and all women should be Small and Virginal and Innocent. Blerg. My eye-roll was particularity acute since Rivera was especially prone to point this size difference out during sex scenes. It was always "her small hand" reaching for his cock or his "big hand" tweaking her nipple.
Also on the cliched scale is the fact that the primary challenge of the book comes when Vivian is kidnapped by sex traffickers. The use of abused and exploited women (especially sexually) has got to be THE MOST overused trope in all of human literature. And I am 100% sick of reading it. So much so that, like here, I've just started pointing it out whenever I encounter it and asking authors (female authors most of all) to think of something new and MORE INTERESTING. But I do appreciate that Rivera allowed for the abuse of men too, without any drama about it undermining their masculinity.
But overall, I enjoyed Nikolai and Vivian's story. They were a good match, even with the age gap. I look forward to seeing how their story progresses.
---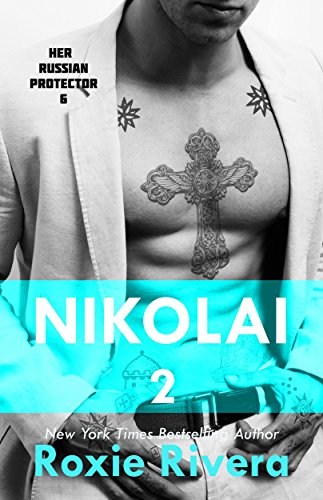 About the book:
Claimed and cherished by Houston's most ruthless mob boss, artist Vivian Kalasnikov embraces her new position as Nikolai's wife and the lonely, dangerous role as queen of Houston's underworld. But Nikolai is keeping secrets from her, and the whispers of a coming street war leave her terrified for the man she so passionately loves—and the tiny life growing inside her.
Nikolai finally has everything he's ever wanted—power, wealth and a family with Vivian, the beautiful sun who lights up his dark life. But as his young wife prepares for her debut on the international art stage, he finds himself drawn into a bloody conflict that threatens the quiet life he's painstakingly built. He can feel the promise of his future happiness slipping through his fingers like grains of sand.
One wrong move, and he'll lose Vivian and his child forever. One wrong move, and he won't see another sunrise.
The sins of their fathers have come back to haunt Vivian and Nikolai. To protect his beloved wife and his heir, he'll do absolutely anything. The brutal gangster who violently conquered the streets of Moscow and Houston is about to be unleashed—and Houston's underworld will never be the same again.


I enjoyed this second half (part, maybe) of Nikolai and Vivian's story. Seeing broken men find their balm in the form of a woman does check some pretty satisfying buttons, I admit. But the book just leans so, so heavily on the the gendered stereotypes of 'she's innocent, kind, and forgiving' (and that last one is important because he needs her forgiveness often) and 'he's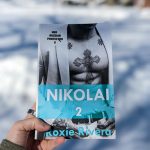 broken, violent, and dangerous' (except, he really doesn't live up to this). I know some people really like this dynamic, that's why we see it so often. But I've read it so many times that I'm bored with it and want to see some variety. (But that's more a genre complaint than an individual book complaint, I suppose.)
I liked the twists and complications that have cropped up in Nikolai and Vivian's life. It makes for an interesting book. I did think the end felt really rushed. It's as if most of the book kind of meanders along and then, all of a sudden, a lot of stuff started happening off page and reported very briefly before the book wraps up in a snap. It literally felt like Rivera ran out of pages and had to squeeze the last bits in.
But, all in all, I enjoyed more than I didn't.
---
Other Reviews:
The Reading Cafe – Nikolai, Her Russian Protect #4
The Book Pusher – Nikolai, Her Russian Protector #6