River Starr's Monster Inside was featured over on Sadie's Spotlight and I was lucky enough to win an e-copy of it.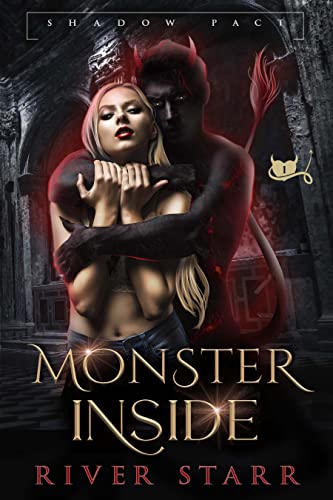 Sometimes the most enchanting monsters are the ones you can't see, only feel…
I am a survivor. For the past ten years, I've been forced to give every part of me to sinister vampires in a feeding community. But when I touched an ancient book and recited a spell out of sheer desperation and zero arcane knowledge, a dark entity came to me. Rescued me. Mrak helped me escape.
I have no idea what I've gotten myself into. But Mrak has been at my side for the last year—well, inside me, anchored to my existence and lovingly tender with his ethereal touches. It's not quite possession, not quite a haunting. But it's real, it's sexy as hell, and he's mine. Or I'm his. Either way, we're now in this life together.
Mrak is distracting, seductive, and powerful, but he's also keeping a secret. One that's now put me in immense danger despite his claims he'll do anything to protect me. Because the cops have come calling. Bodies have turned up. And despite his reassurances, I'm starting to wonder if Mrak has a hidden agenda that he's somehow kept secret from the inside.
My life might be in my monster's debt. My body might be his for pleasure. But my future is mine no matter how much he wants and uses my body. I'm no longer the weak woman he saved from a vampire lord, and it's time to take my body—and my life—back.

Soooo, this was readable and had an interesting idea but honestly wasn't very well executed. The beginning is hella repetitive. Like the author couldn't figure out how to show us things so they just kept telling us. The heroine ran around and did things. However, it never felt anything but random, because the author didn't really take the time to anchor the plot. The entirety of the relationship building was skipped in a full year jump in time. (And come on, learning to live with a demon INSIDE YOU should have been pivotal to the story!) So, I held absolutely no investment in it. There wasn't any world-building to speak of. So, I didn't really know what the limits of possibilities were, etc. All in all, I was initially interested but not impressed enough to bother continuing the series.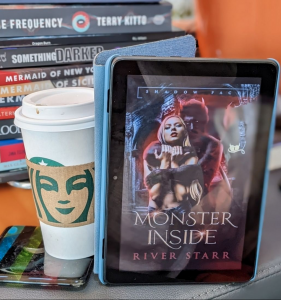 ---
Other Reviews: