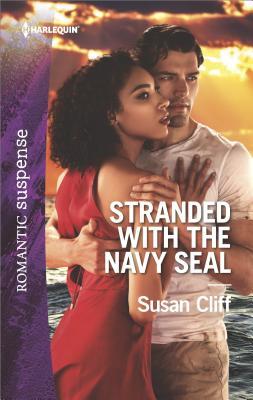 I won a paperback copy of Stranded with the Navy Seal, by Susan Cliff.
Description from Goodreads:
For one navy SEAL, danger and passion are brewing in paradise 
Working on a cruise ship was supposed to be the perfect distraction for chef Cady Crenshaw. Instead, it made her the perfect target. Abducted and thrown overboard into foreign waters, she has only one shot at survival…and it comes at the hands of an irresistible ally. 
Navy SEAL Logan Starke's protective instincts were locked and loaded the moment he met Cady at the ship's bar. When a violent struggle to take down her captors leaves Logan and Cady stranded on a deserted island, he leaps into rescue mode. But the hot sand and the even hotter attraction between them can't be denied…and temptation could be the deadliest threat yet.
Review:
I'm going to add a proviso before I review this book. I enjoy romance novels. However, I generally need romance AND something else. I like fantasy romance, sci-fi romance, regency or historical romance (sometimes). But standard contemporary romances usually bore me. And while this is listed an romantic suspense, and there is quite a lot dedicated to surviving on a deserted island, it's still basically just a contemporary romance. For 99.9999999% of the book there are only the two characters and the end goal is still the couple falling in love, accepting each other, getting married and having babies. (Must not forget the babies.) It's all very formulaic and not my jam.
I say all this so that those who truly enjoy contemporary romance can take my limp review with the grain of salt it deserves. I read this book because I won it and wanted to honor the gift with a review. I wouldn't have picked the book up otherwise.
Having said all that, I thought this book was fine. Cliff presented some realistic challenges to surviving on a deserted island, gave both characters some mild past trauma that effects their beliefs and behaviors, and both characters were likable. He wasn't an alpha a-hole and she wasn't there just to be saved (even if she was saved a lot). The sex was hot, but not gratuitous and both characters respected each other for and during it. For a book without the genre garnish I usually prefer, I can't complain.