I picked up a freebie copy of the Audible dramatization of Neil Gaiman's The Sandman.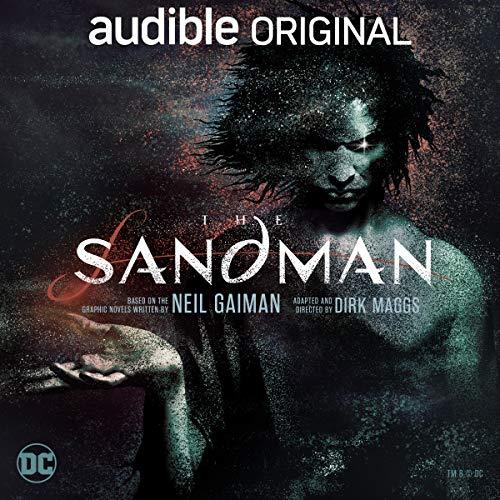 When The Sandman, also known as Lord Morpheus—the immortal king of dreams, stories and the imagination—is pulled from his realm and imprisoned on Earth by a nefarious cult, he languishes for decades before finally escaping. Once free, he must retrieve the three "tools" that will restore his power and help him to rebuild his dominion, which has deteriorated in his absence. As the multi-threaded story unspools, The Sandman descends into Hell to confront Lucifer, chases rogue nightmares who have escaped his realm, and crosses paths with an array of characters from DC comic books, ancient myths, and real-world history, including: Inmates of Gotham City's Arkham Asylum, Doctor Destiny, the muse Calliope, the three Fates, William Shakespeare, and many more.

I have a kind of middle of the road feeling about this. I fully admit I'm not a big reader of graphic novels (or surely I'd have read this before now). This means I didn't have any preexisting connection to any of the DC characters that popped up or underlying love of the Gotham world. And, in listening to it, I found I much prefer a regular old audiobook to a dramatization. (Obviously this is what it is because there's no novel to narrate and it's very well done.) My point is that, unlike a lot of readers, I didn't come to this predisposed to love it. I liked the idea of Morpheus a lot and I've read several Gaiman books I enjoyed (though not all of them), but I was a fairly blank slate.
When the story settled into a single narrative arc for a while I enjoyed it quite a lot. I like Morpheus and his crew. I chuckled frequently, even amongst the grimness. But most of the individual, single episodes bored me. And there were more rapes and women being menaced in alleys (and such) than I felt necessary. Though I acknowledge that this was first published in or about 1998, and that seems to have just been the norm of the time. (Still is, honestly, though I think we're at least becoming more aware of it as problematic.)
All in all, I'd probably listen to volume II if I could get it from the library. But I don't think I'd buy it. I do plan to watch the Netflix show though, and that's why I listened to this in the first place.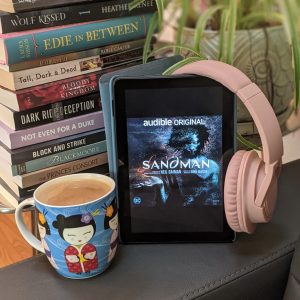 ---
Other Reviews:
REVIEW: Audible's "The Sandman"
Review: The Sandman by Neil Gaiman and Dirk Maggs, full cast production