I won an ARC copy of Merry Elf-ing Christmas from the author (Beth Bolden) on Facebook, which was just in time to include it in my Christmas Reading Challenge.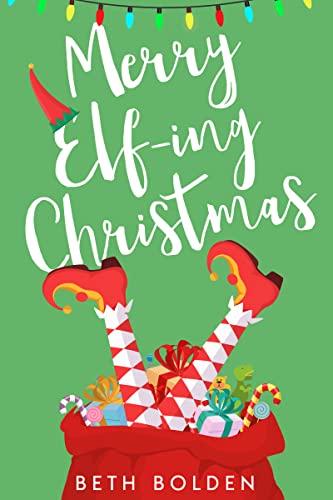 Aidan might be a bad elf, but he's never been naughty.
Aidan has always landed on Santa's nice list, thank you very much. But that doesn't mean he's cut out to be a North Pole elf; instead of worrying about the dwindling magic of Christmas, he'd much rather be back in Tir na Nog, calculating where the next end of the rainbow is going to land.
Instead he's freezing his butt off in Santa's sleigh.
His situation seems grim despite all the decking the halls, until on Christmas Eve, during a milk and cookies run, he meets Dexter, an engineering student.
They couldn't be more different, and Dexter couldn't be more forbidden, but Aidan is drawn to the handsome human anyway. Over the next year, their emails start out as a entertaining way to pass the time in all his interminable elf meetings, but soon, hearing from Dex becomes the very best part of his day.
And when they meet up on the next Christmas Eve? Aidan and Dex discover that their infatuation is so much more than just attraction. If they believe in each other and in the love they share, together their magic might be powerful enough to save Christmas.

Often times reading and what someone likes is 100% subjective. That was very apparent to me while reading this book. I'll say up front that it's not a bad book. It's cute and sweet, Christmas focused, and full of likeable characters. But it wasn't a  good book FOR ME for one pretty solid reason.
I am not someone who shies away from cursing or sex. But Christmas books that use Santa and his elves as fodder walk a very fine border with childish. Look at that cute cover. Imagine that elf up and walking around, talking and laughing and eating milk and cookies. Now imagine him cursing, giving head, and getting f*cked. For me those disparate images never fully merged and I felt like F-bombs and sexual tension (and eventual sex) got dropped in a children's book and it didn't work FOR ME. But I know it will 100% work for others.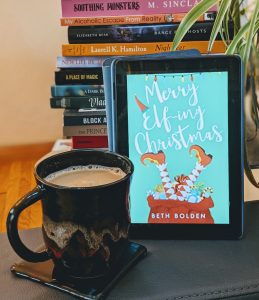 ---
Other Reviews:
Review: Merry Elf-ing Christmas by Beth Bolden
---
Come back this evening. I'll be reviewing The Plight Before Christmas, by Kate Stewart and tomorrow, when I'll be reviewing A Hopeful Christmas, by Walker, Bessey, Kelly, and Jensen.