I accepted a review copy of Kate Stewart's The Plight Before Christmas for review through Wordsmith Publicity. The book was also on Sadie's Spotlight, shortly thereafter.  When I got the offer, I thought it would be the perfect addition to my Christmas Reading Challenge (not that I was short on books).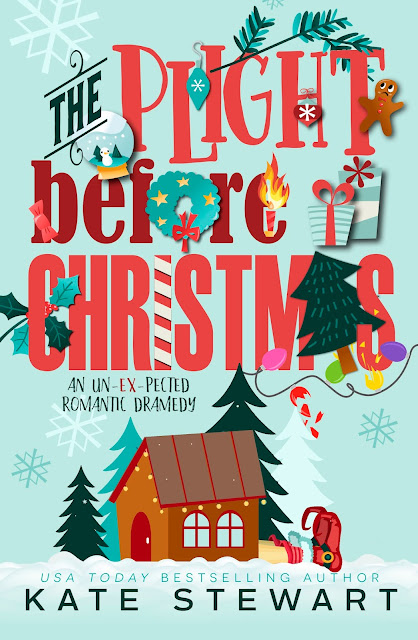 Clark Griswold was onto something, at least with his annual holiday meltdown. And since the last three weeks of my life have been riddled with humbug—another breakup, a broken toe, an office promotion I deserved and didn't get—I'm not at all in the mood to celebrate nor have the happ, happ, happiest Christmas EVER.
When Mom insisted that we all gather at my Grandparent's ancient cabin for an old school family Christmas, I fully intended to get into the holiday spirit with the help of the three wise men, Johnnie Walker, Jack Daniels, and Jim Beam. But those boys did absolutely nothing to offset the shock or temper the sting of seeing my EX on our doorstep the first day of our holiday soiree.
Apparently, Santa missed the memo, and this elf is pissed.
Stuck for a week with the man who obliterated my heart nearly two decades ago, I did the only thing I could do and put on my game face, thankful for the home advantage.
I knew better than to drink that last cup of eggnog.
I knew better than to get tongue tangled beneath the mistletoe with the only man to ever break my heart.
I knew better than to sleep with Satan's wingman on the eve of the Lord's birthday.
I could blame the nog. I could blame the deceitful light blue eyes, thick, angelic hair, and panty evaporating smirk…but mostly, I blame Eli because he always knew exactly which of my buttons to push.
I foolishly thought a family Christmas filled with nostalgia was going to turn my inner Scrooge around, but this year's festivities went up in flames. Leave it to the ghost of my Christmas past to be the one to light the match.
Fa la la la la, la FML.

I have to admit, I've been doing a Christmas Reading Challenge this year. So, I've read A LOT of Christmas books recently. A LOT. This was one of my favorites, top three for sure. The writing was sharp and readable. Even though I had an ARC I didn't notice any editing mishaps. There is real humor here, characters I could relate to, a second chance romance I rooted for, with leads that I enjoyed, and a satisfying ending.
I did have a couple complaints. One of which is a spoiler, so be warned. The non-spoiler is that I think the book is longer than need be. The spoilery complaints are 1) the serendipitous way the couple was brought back together. If I'm to believe he loved her as much as he did for as long as he did, then I have a hard time also believing he never came back for her. It's very briefly addressed in the book, but it wasn't enough for me. And 2) the whole birthday bucket list would have enraged me if I'd been in her shoes. Those were her dreams and he went and did the all WITHOUT HER, while she never had the opportunity. I understand what was supposed to be romantic about it, but I would still feel like something had been stolen.
All in all, though, I liked this a lot.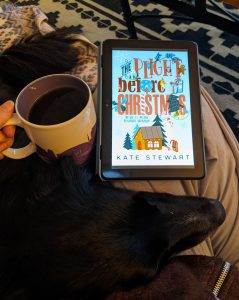 Come back tomorrow. I'll be reviewing A Hopeful Christmas, by Walker, Bessey, Kelly & Jensen.