I picked up a copy of Kerrigan Byrne's Highland Stranger as an Amazon freebie in an attempt to add a little variety to my Christmas Reading Challenge. (It's been very contemporary romance heavy.)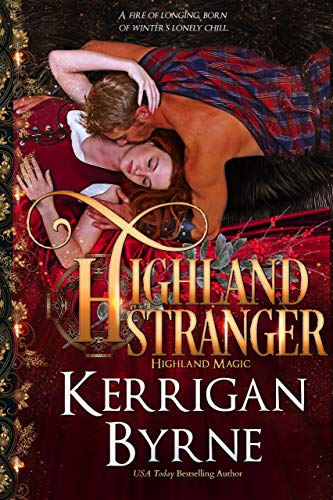 His heart was made of ice…
Born a nameless bastard into the Berserker horde, Finn is the measure of strength, ferocity, and brutality at the Temple of Freya. Sent to the Highlands bent on revenge and murder, he stumbles on an infant deserted in the snow. What he chooses next may seal his fate.
Her life was cold and empty…
Rhona McEwan has lost everything. Her husband, her child, and soon she fears she must relinquish her dignity in order to survive the bitter Highland winter. When the most fearsome, mysterious, and breathtaking man seeks the help she can give to the child in his arms, she's unable to turn them away. Even though she's not certain he's entirely human.
Three of the world's Unwanted…
On a snowy Solstice night during the magical Yuletide season, their need for each other may alter their destinies forever. In the third installment of the best-selling Highland Historical Series, Kerrigan Byrne weaves a tale of blood and vengeance, of love, redemption, and the bonds that make a family.


This is the first of this series that I've read and I was able to follow it admirably well. I was a tad confused on what, exactly, a berserker was (it's quite a ways into the book before it's explained). But that was the only issue with having not read the first two books.
I have a soft spot for supernatural men who are just a tad broken and cling desperately to their love (be it a mate, a wife, an amour, whatever). And Finn is just that. I liked him quite a lot as a hero. I appreciated Rhona too. She's been through the wringer and come out stronger for it. But I'm not a huge fan of female characters written as if they've somehow never discovered their own bodies. Similarly, I cringe when "her womanhood," "his manhood," etc is repeatedly used as descriptions in sex. It seems super limiting.
Regardless, for a 150(ish) page novella it was a satisfying enough read.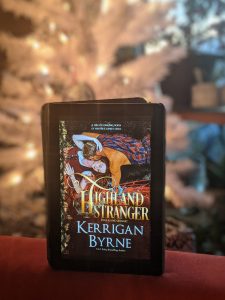 ---
Other Reviews:
A Date With a Book: Unwanted (aka Highland Stranger)