I picked up a freebie copy of Finley Fenn's The Librarian and the Orc after seeing the series recommended on Tiktok. It's third in the Orc Sworn series, but I was assured it could be read as a stand alone.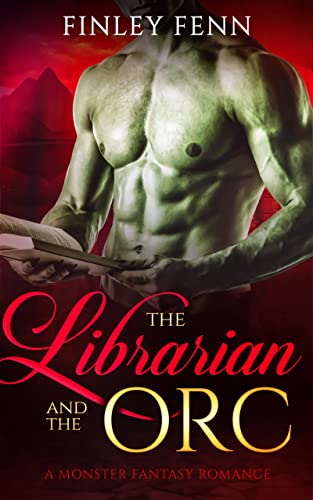 He's a fierce, ferocious, death-dealing beast. And he's reading a book in her library…
In a world of recently warring orcs and men, Rosa Rolfe leads a quiet, scholarly life as an impoverished librarian — until the day she finds an orc. In her library. Reading a book.
He's rude, aggressive, and deeply terrifying, with his huge muscled form, sharp black claws, and cold, dismissive commands. But he doesn't seem truly dangerous… at least, until night falls. And he makes Rosa a shocking, scandalous offer…
Her books, for her surrender.
Her ecstasy.
Her enlightenment…
Rosa's no fool, and she knows she can't possibly risk her precious library for this brazen, belligerent orc. Even if he is surprisingly well-read. Even if he smells like sweet, heated honey. Even if he makes Rosa's heart race with fear, and ignites all her deepest, darkest cravings at once…
But surrender demands a dangerous, devastating price. A bond that can't easily be broken. And a breakneck journey to the fearsome, forbidding Orc Mountain, where a curious, clever librarian might be just what's needed to stop another war…


I am in a really odd place in reviewing this book. I liked the writing and the premise. I think the series seems interesting (in a totally over the top ridiculous sort of way) and I'm interested in reading more of it. But I didn't like this book. But Sadie, why would you want more then? I don't, not more of the same anyway. But one would presume every book in the series can't be exactly the same.
What I disliked about this book was the characters. I thought he was an alpha a-hole for far too long. So, by the time he stopped and showed his softer side, it was too late. (Even if I appreciated that he valued her intellect as much as her deep throat.) I never could come around to like him. And I thought she was a limp dishrag and a doormat. Yes, I saw that Fenn was allowing them to both have been crafted by their past traumas. Yes, I saw that Fenn was allowing for flawed characterization (saying cruel things you don't really mean, when angry, for example). Yes, I saw that Fenn was allowing their broken pieces to fit together in to a stronger whole. I saw it. But I didn't enjoy it.
I feel like Rosa's scrabbling, scrambling, desperate need to please her master just felt like an abused woman keeping her abuser happy as a means of self-protection (which she'd done her whole life, yes). But I felt like there was no growth past this. Instead it was just eroticized and John took advantage of it for his own gain. Yes, yes, I know that's not how Fenn meant it. But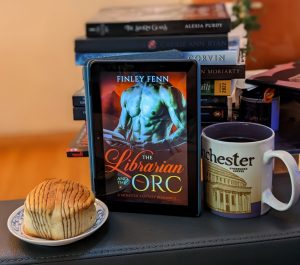 that's how it felt to me and I didn't enjoy reading it. I almost DNFed more times than I can count.
So, I'll probably give another book in the series a try. But this particular one was a failure for me. (I much preferred The Sorceress's Orc.) It did stand alone though. I read it without having read any of the previous books and the only confusion I had was the fact that orcs only bare sons and I didn't know why. I just had to accept it as the way of things.
---
Other Reviews: