I received a copy of Don Mewha's Bishop's Crossing through Netgalley.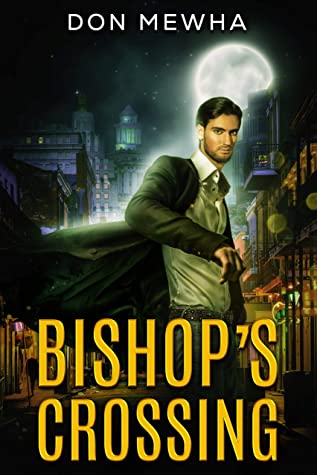 The dark streets of New Orleans come to life in this riveting Urban Fantasy! Fans of Jim Butcher, Constantine, and Tales from the Nightside will adore Bishop's Crossing!
A failed priest gets pulled back into the occult world that he left behind when his daughter shows signs of mystical ability. He reconnects with his former team to track down the missing daughter of the Voodoo King of New Orleans while he's hunted by a fanatical member of the Church.


I'm almost 100% sure that this is a first book in a series. In fact, I'm almost 100% sure it's Mewha's debut book. I say almost because it feels SO much like it isn't. I cannot tell you how many times I returned to Goodreads checking and re-checking there isn't a previous book. A large part of the plot is basically getting the gang back together. And it felt SO much like I should know the gang that I was completely thrown off and out of the story.
Outside of feeling like not a first book, I generally enjoyed this. I liked Bishop and his merry band of misfits. I liked the mystery and the world Mewha created. I did think things felt a little sketched out, with lots of running here and doing this or that, but not a lot of getting to really know characters or settling into a complex plot. Threats seemed to pop up and disappear, only to be replaced by another feeling equally as random.
I read an ARC, so I can't speak to editing. But the writing is quite readable. This might not top a favorites list, but I'd be happy to read another in the series.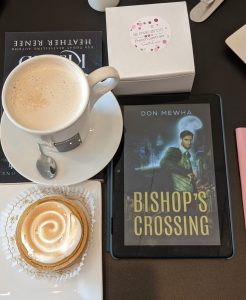 ---