I won a copy of  The Night Eaters by Marjorie M. Liu and Sana Takeda (illustrator) through Goodreads.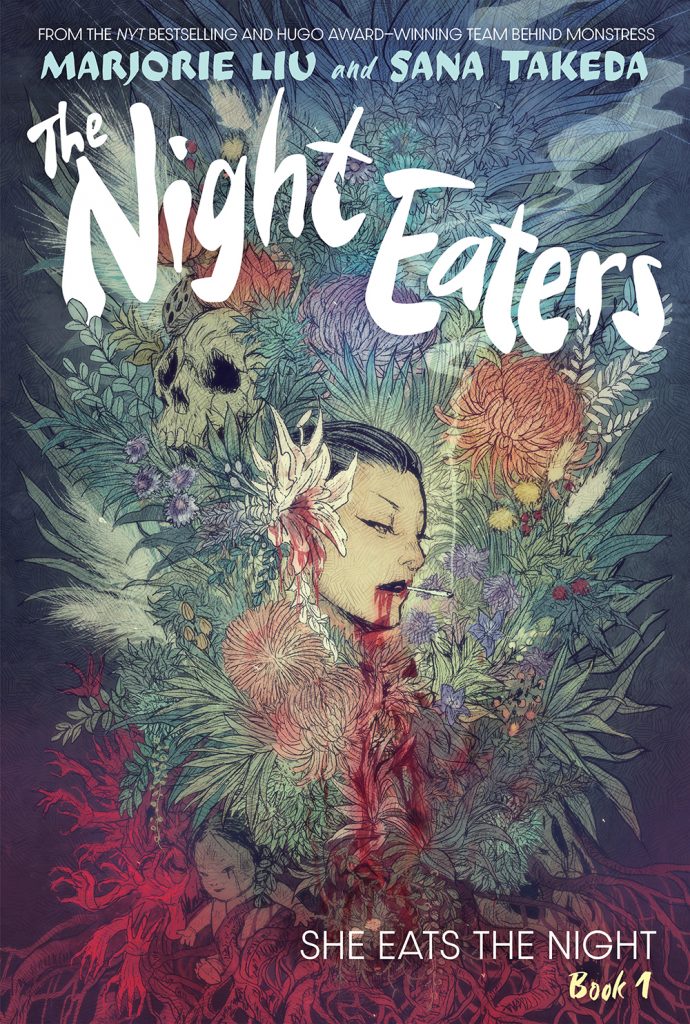 Chinese American twins, Milly and Billy, are having a tough time. On top of the multiple failures in their personal and professional lives, they're struggling to keep their restaurant afloat. Luckily their parents, Ipo and Keon, are in town for their annual visit. Having immigrated from Hong Kong before the twins were born, Ipo and Keon have supported their children through thick and thin and are ready to lend a hand—but they're starting to wonder, has their support made Milly and Billy incapable of standing on their own?
When Ipo forces them to help her clean up the house next door—a hellish and run-down ruin that was the scene of a grisly murder—the twins are in for a nasty surprise. A night of terror, gore, and supernatural mayhem reveals that there is much more to Ipo and her children than meets the eye.

I adored this, just absolutely loved it. The art is obviously gorgeous. That goes without saying. I mean, just look at that cover! But I also loved every one of these characters, the parental/children dynamic, the parent's relationship with one another, the sibling bickering, all of it. Ipo, Keon, Milly, and Billy are fabulous. Ipo and Keon especially. I also laughed a lot more than I expected, considering how dark the book appears.
I did have a little trouble with the time jumps at first. But once I caught on to the pattern, it wasn't an issue. I have nothing but praise. I honestly can't wait for the next volume.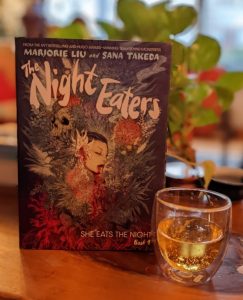 ---
Other Reviews: