I was feeling a little sassy the other night and picked up a freebie copy of Olivia and the Orc (by Honey Phillips) from Amazon.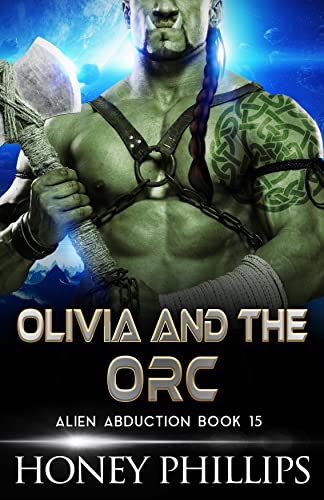 An orc guard. A kidnapped human. A treacherous journey…
The last thing Olivia remembers is celebrating a friend's birthday. The next thing she knows, she and her friends are being marched across an alien desert by a gang of small lizardmen – and one very large and forbidding green alien.
He looks like a terrifying orc, but when they're separated from the rest of the group, the fierce alien is the only one who can keep her safe. He can't speak a word of her language, but there are other ways to communicate…
Baldric's job as a guard for a caravan of Sleestik merchants is just the kind he likes – simple and uncomplicated. Until they discover a cache of precious females. The Sleestik plan to sell them, but he is equally determined to protect them – especially the small curvy female with the fiery hair of the goddess.
When a tragic accident leaves them isolated, he sees no alternative but to seek the assistance of the tribe he left so many years ago. But will his people be willing to help him? And even if they are, how can he return Olivia to her friends when all he wants to do is keep her with him forever?

I finished this last week and apparently forgot to review it. I rather suspect that I finished this last week and simply immediately forgot it. It's not that the book is necessarily bad. It's just that nothing about it stood out as special, and much of it annoyed me.
I'll start with a positive. Baldric is marvelous. He's kind and patient and trying to do the right thing.
Olivia, however, annoyed me from start to finish. And mostly, it was the author's fault rather than hers. It was the author who decided to make her go off and repeatedly do things too stupid to be believable.
I recently heard a quote that said, "I don't need my fantasy to be realistic, but I do need it to be believable." The idea is that I need to be able to read it and now be pulled out of the story too often with "I don't believe that character would do that."
This was the problem with Olivia. She impulsively ran off in suicidal endeavors so often that I grew to hate her. (The final straw was when she did so because she saw Baldric speak to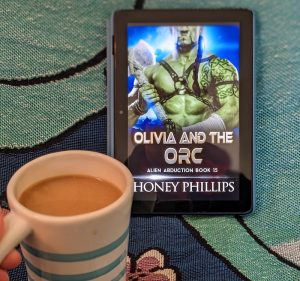 another woman. The instant, 'I'm jealous, going to misunderstand, and not speak to anyone before doing something monumentally stupid and suicidal' stank so strongly of authorial manipulation of a plot and character that I literally almost DNFed the book).
All in all, I didn't hate the book. I just hated the heroine. I might be willing to give other books in the series a try if I could find legitimately free copies. I don't think I'd spend money on them.
---
Other Reviews: