I purchased a copy of Choosing Theo, by Victoria Aveline.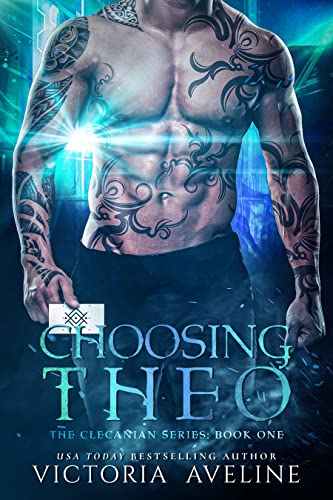 Being kidnapped by aliens is only the start of Jade's problems. Thankfully, her rescuers, an alien race known as the Clecanians, are willing to protect her, but she has to stay on their planet for one year and respect the rules of their culture–including choosing a husband. Jade refuses at first but decides to play along until she can find a way back to Earth.
Theo, a scarred mercenary who prefers a life of solitude, is stunned when Jade selects him as her husband. After years of being passed over, he never imagined he would be chosen and neither did anyone else. Only one explanation makes sense…the curvy enticing female must be a spy, and Theo's determined to break her cover using any means necessary.
As Jade and Theo are forced to spend time together, their chemistry becomes undeniable. But neither can afford to bring love into the equation, especially since Jade seems determined to go home. After all, she can't possibly stay here, right?


Meh, this was fine, I suppose. It's just that I'd seen it recommended SO MANY times, and people rave about it. So, I expected a lot more than it delivered. It's pretty standard Mars Need Women sci-fi romance. It's not bad, per se. But it isn't particularly special either. As fluff, it's enjoyable; anything more, it is not.
The H/h don't meet until past the 30% mark. Then there's a lot of contrived angst based on mistrust anchored in the frankly ridiculous premise that no one in this planet's administration apparently shares important information. There's some didactic, moralistic rhetoric and an attempt to be transgressive.
It's here Aveline really fails, in my opinion. She tries to paint the aliens' forcing women into procreation as doing their best to save their species and, therefore, not like the patriarchy that similarly pigeon-holes women in the real world. Except that the arguments she presents are the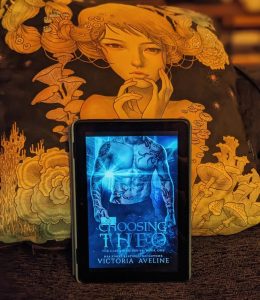 exact same ones said patriarchy lays out regularly. Maybe she gave it prettier window dressings, but it's still the exact same thing she tries to pass off as something different (read: excusable). And, hey, I'm not reading Mars Needs Women tropes expecting a bastion of feminism. But when it's pretty clear that the author is trying to accomplish something she's not, it's a bit cringe (as the kids say).
All in all, as long as I didn't think too deeply about the plot, I enjoyed the characters and story—it gets very sweet—as predictable as it all is.
---
Other Reviews: