I received a copy of Cate Pearces's Traitors of the Black Crown through Netgalley. In a completely unrelated turn of events, the book was later featured on Sadie's Spotlight.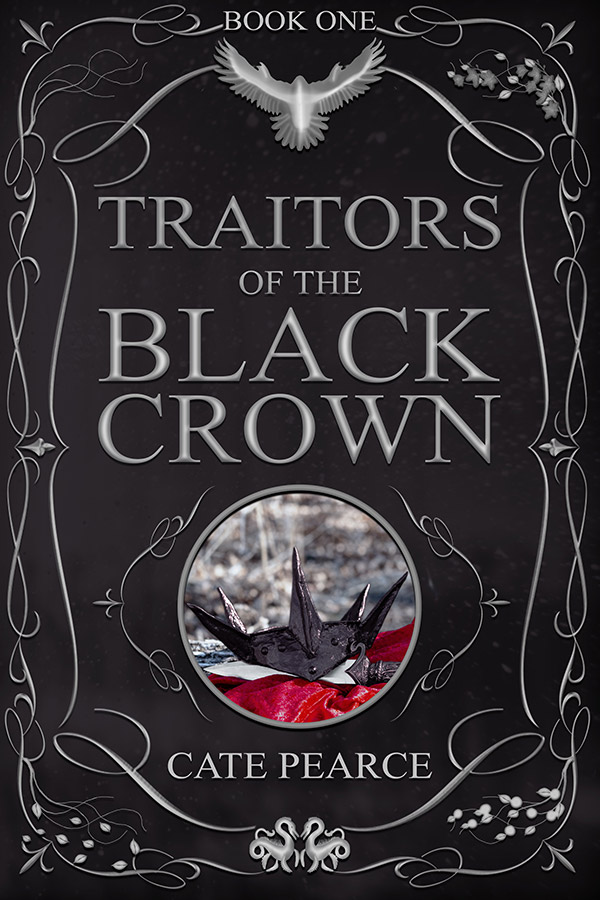 Three women will betray the black crown. A Knight. A Duchess. A Queen.
Raena Schinen narrowly escaped when the Queen's guard murdered her entire family. If Raena's survival is exposed, she'll be next. For fifteen years Raena has hidden as a male Knight, "Sir Rowan", consumed by her vengeful desire to assassinate the Queen.
The moment Raena is close enough to exact her revenge, she is unexpectedly exiled to a foreign land. There she serves the common-born Duchess Aven Colby, whose suspicious kinship with the Queen further threatens Raena's delicate secrets.
Just as they become united in a common goal to curb a looming invasion, unexpected heat and romance blossoms between "Sir Rowan" and Aven. The peril demands they set out on a journey to form clandestine political alliances, risking the Queen's wrath, and drawing Raena and Aven closer together.
But no one in the kingdom could have imagined the sinister foe rising from below the surface. In order to save themselves and those they love, Raena, Aven, and the Queen must recognize who are the oppressors and who will unite against the Black Crown.

I'm going to go with "OK" for my reaction to this book. It's OK. I'm not saying it's only OK, but rather that it is OK. I'm not out here shouting from the rooftops how great it is. But I also was never tempted to DNF it and I won't call it anything less than OK.
But it was slow, with a plot that spreads out like a flood plain. Never gone, but never starkly defined by a notable riverbank either. It's wide and placid. But it is also full of some relatable characters (though the villains aren't particularly nuanced, if I'm honestly), an interesting world, political intrigue, and nice writing.
I will complain, though, about the 'could have been resolved with a conversation' conflict. Granted, it's on a national scale here, instead of a romantic relationship scale (which is where you normally see such things). But it's still the underpinning friction of the whole novel.
All in all, I'd read another Pearce book, but I don't think I'm in a hurry to get the sequel to Traitors of the Black Crown.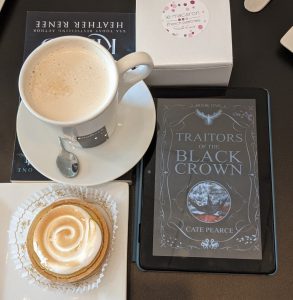 ---
Other Reviews:
Book Review: Traitors of the Black Crown by Cate Pearce