It's that time of year again, time to set out my yearly Winter Reading Challenge. OK, it might be a stretch to call it yearly. I did a big one last year and a small one in 2017. But I'm aiming to make it yearly. How about that?
Here's a little history/housekeeping first. In those past posts, I've called this my Christmas Reading Challenge. Then, at some point last year, I had an ah-ha moment and realized that was problematic. It excludes all the other holidays occurring at around the same time.
For me, Christmas is Santa and elves and shiny bows. I simply wasn't thinking nativity scenes versus yule logs or menorahs. But once I realized even my secular use of the word Christmas was excluding other people's celebration of the season, I swapped over to Holiday Reading Challenge (trying to be more inclusive). But that left me with consistency issues, as I'd said Christmas for the first half of the challenge, which annoyed me.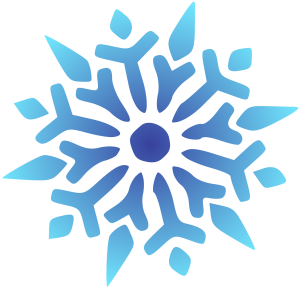 So, this year, I'm avoiding the issue altogether and going with Winter Reading Challenge. This has a second bonus benefit, too. I read a ton of holiday books and stories last year (44)! Which is great since the whole point of a holiday challenge is to clear holiday-themed books off my TBR. I tend to pick them up throughout the year but find that I almost never want to read a holiday book in, say, June. So, it's read them this time of year or not at all. And I enjoyed the heck out of it overall.
But, honestly, I also got really tired of holiday-themed books toward the end. This is partly just too much of a good thing. But it was also a symptom of the fact that a lot of the holiday-themed books I had on my shelves were/are contemporary romances, and I simply haven't been craving contemporary romances lately.
So, the secondary bonus of making this a Winter Reading Challenge instead of a Holiday Reading Challenge is that I got to pick out books that give me Winter Vibes in general. That gives me a lot more books to choose from and, I hope, will avoid the holiday theme burn-out. There are some cons to this, though.
I own a lot of wintry books. So, the challenge pool is huge.
Clearing Winter books off the TBR isn't accomplishing quite the same thing as clearing holiday-themed books off it.
There is a much bigger chance of accidentally reading books as part of the challenge that turns out not to actually meet the qualification of the challenge.
This last one deserves a moment of consideration. I had to sit and think about what to do with such books. The manner in which I chose the books for this challenge was by going through my Goodreads shelves—only books I already own qualify—and picking out anything that gave me a wintry vibe, be it from the title, plot, or cover. I'm aware that there will be cases in which some element I took as snow-like (for example) might actually be stars or rain on closer examination, and the book might not be wintry at all. So, I thought on it…and decided that I get to make the rules, and they count anyway (though having an author named Winter does not). Giving me wintry vibes is pretty loosy-goosy, but I'm running with it.
As a result, my challenge reading pool currently has 12 short stories (anything under 100 pages) and 165 Wintry books (couple of those are compilations). Obviously, I'll only read a fraction of these. Even starting as early as I am this year, with my current school schedule, I'm aiming for all the short stories (some of which are in series that require me to read books before reaching them) and 20 books from the challenge list; giving precedence to anything left over from last year's challenge and physical books. (I need the shelf space!) Plus, some of these have been on my TBR for a long time. So, I'll give a thought or two to age.
And yes, I do realize that it's ridiculous to pick out 165 books in order to choose 20 from that list. But it's my challenge and makes me happy. So, just roll with it.
Okay, that was a lot of words to explain a simple idea. Let's get to the actual books, shall we? It should be noted that (in most cases) if the wintry book was later in a series, I only added it to the list, not the preceding books. And if a whole series seemed wintry, I only added the first book in the series to the list (even if I might end up reading more than that first one).
Here are the short stories.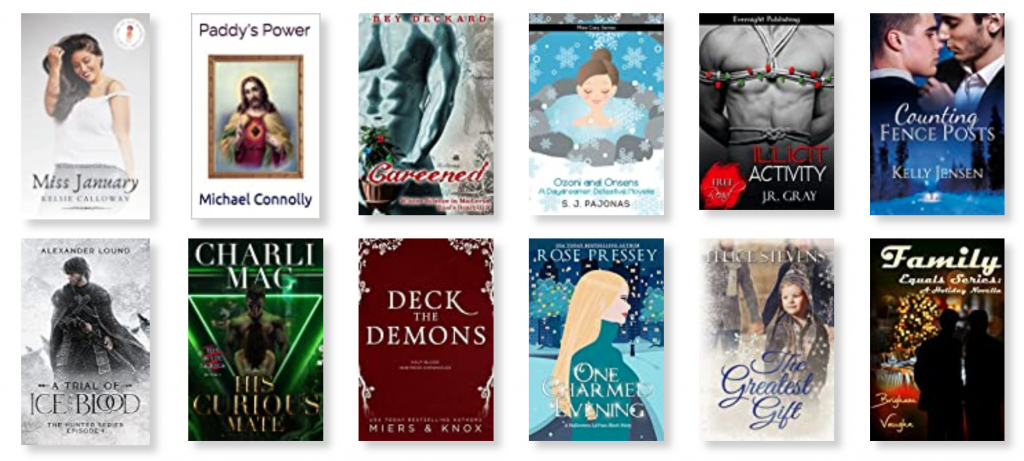 Miss January—> Review
Paddy's Power —> Review
Careened
Ozoni and Onsens
Illicit Activity
Counting Fence Posts
A Trial of Ice Blood
His Curious Mate —> Review
Deck the Demons
One Charmed Evening
The Greatest Gift
Family
Some of those are left over from last year. I pulled them from the running because they were 3rd or 4th in series. It's my goal to read them this year. But we'll see what actually happens.
Now for the bulk of the challenge, the full-length books. Last year I broke them up by length. I didn't this year. I've simply ordered them by author. But I've clustered them just a little bit, to avoid a wall of text. (And let's be honest, I'll still probably read the shorter books first. Just to trick myself into feeling like I accomplished more if nothing else.)
Here we go: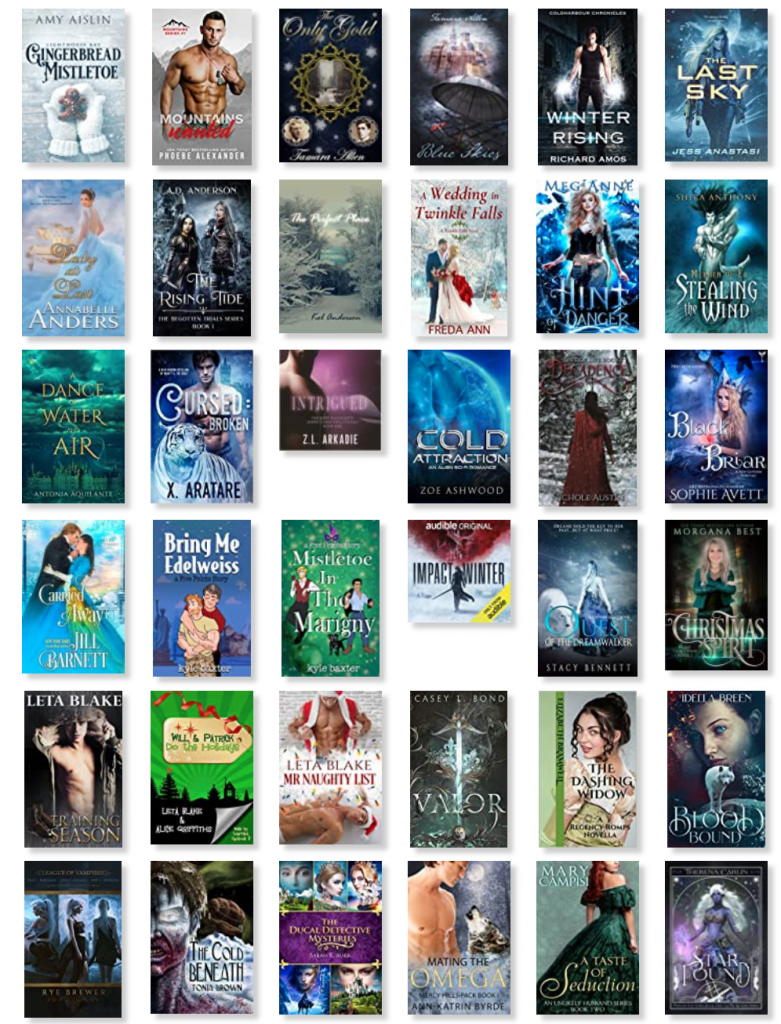 Gingerbread Mistletoe
Mountains Wanted
Only Gold
Blue Skies
Winter Rising
The Last Sky
Lady at Last
The Rising Tide
The Perfect Place
A Wedding in Twinkle Falls
Hint of Danger
Stealing the Wind
A Dance of Water and Air
Cursed: Broken
Intrigued
Cold Attraction
Decadence
Black Briar
Carried Away
Bring Me Edelweiss
Mistletoe in the Marigny
Impact Winter
Quest of the Dreamwalker
Christmas Spirit
Training Season
Will and Patrick Do the Holidays
Mr. Naughty List
Valor
The Dashing Widow
Blood Bound
League of Vampires
The Cold Beneath
The Ducal Detective
Mating the Omega
A Taste of Seduction
Star Found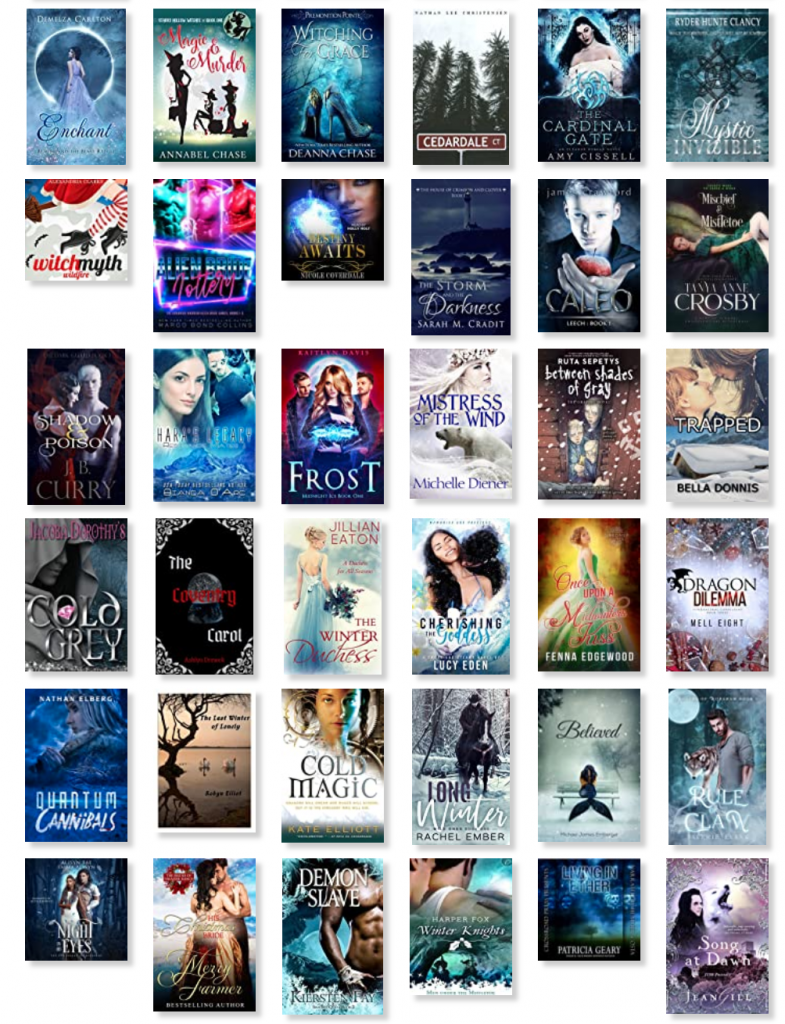 Enchanted
Magic & Murder
Witching for Grace
Cedardale
The Cardinal Gate
Mystic Invisible
Witch Myth: Wildfire —> Review
The Alien Bride Lottery —> Review
Destiny Awaits
The Storm and the Darkness
Caleo
Mischief & Mistletoe
Shadow & Poison
Hara's Legacy
Frost
Mistress of the Wind
Between Shades of Gray
Trapped
Cold Grey
The Coventry Carol
The Winter Duchess
Cherishing the Goddess
Once Upon a Midwinter's Kiss
Dragon Dilemma
Quantum Cannibals
The Last Winter of Lonely
Cold Magic
Long Winter
Believed
Rule of Claw
Night In His Eyes —> Review
His Christmas Bride
Demon Slave
Winter Knights
Living In Ether
Song at Dawn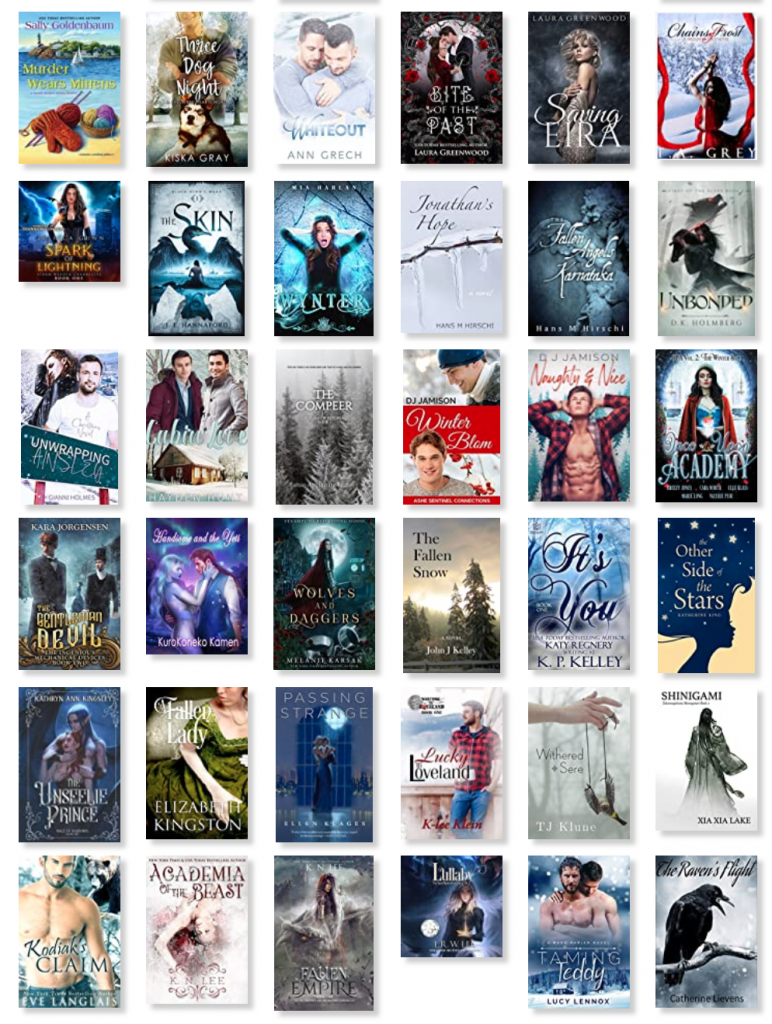 Murder Wears Mittens
Three Dog Night
Whiteout
Bits of the Past
Saving Eira
Chains of Frost
Spark of Lightning
The Skin
Wynter
Jonathan's Hope
The Fallen Angels of Karnataka
Unbonded
Unwrapping Ainsley
Cabin Love
The Compeer
Winter Blom
Naughty & Nice
Once Upon an Academy
The Gentleman Devil
Handsome and the Yeti
Wolves and Daggers
The Fallen Snow
It's You
Other Side of the Stars
The Unseelie Prince —> Review
Fallen Lady
Passing Strange
Lucky in Loveland
Withered + Seer
Shinigami
Kodiak's Claim
Academia of the Beast
Fallen Empire
Lullaby
Taming Teddy
The Raven's Flight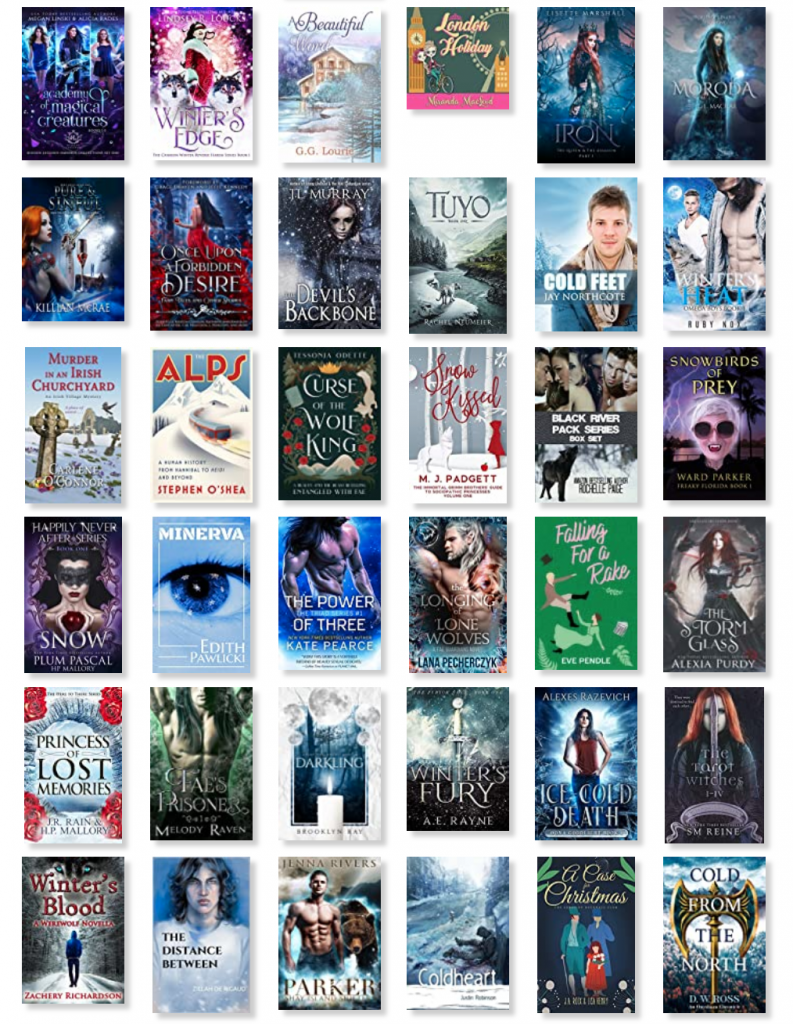 Academy of Magical Creatures
Winter's Edge
A Beautiful World
London Holiday
Iron
Moroda
Pure & Sinful
Once Upon a Forbidden Desire
Devil's Backbone
Tuyo
Cold Feet
Winter's Heat
Murder in an Irish Churchyard
The Alps
Curse of the Wolf King
Snow Kissed
Black River Pack
Snowbirds of Prey
Snow
Minerva
The Power of Three —> Review
The Longing of Lone Wolves
Falling for a Rake
The Storm Glass
Princess of Lost Memories
Fae's Prisoner
Darkling
Winter's Fury
Ice Cold Death
The Tarot Witches
Winter's Blood
The Distance Between
Parker
Coldheart
A Case For Christmas
Cold From the North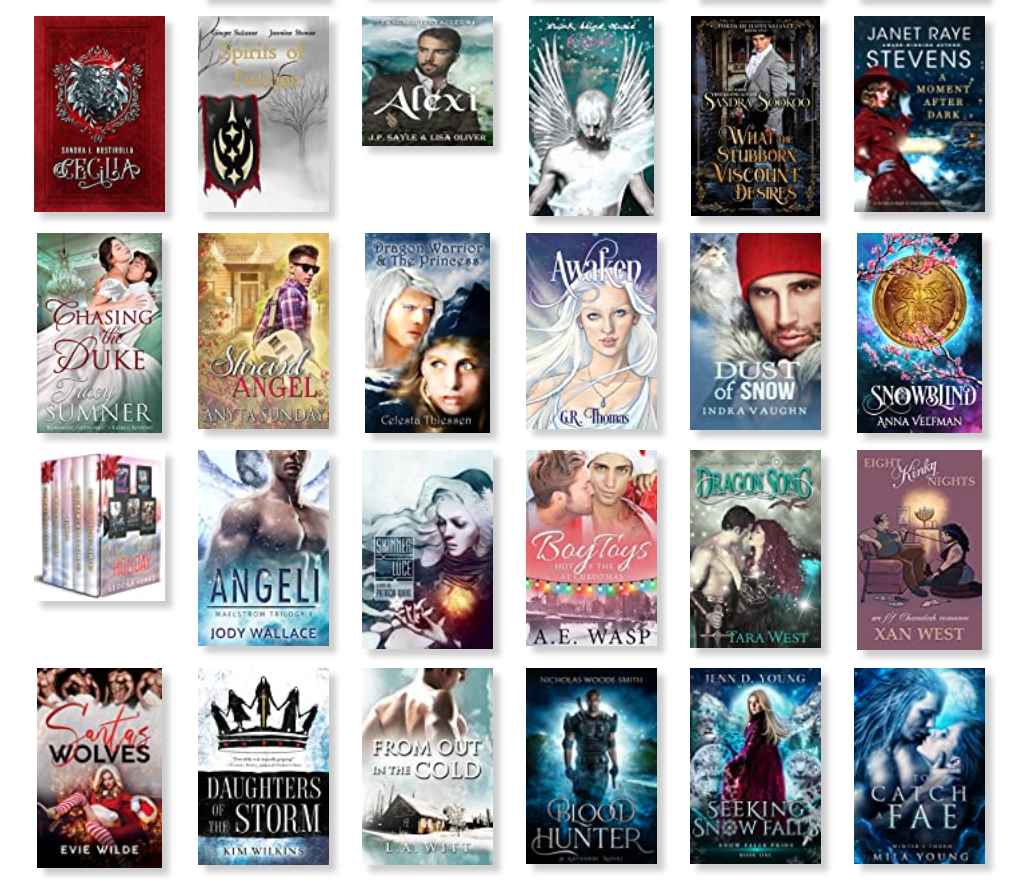 Cecilia
Spirits of Falajen
Alexi
Drunk, Blind, Stupid Cupid
What the Stubborn Viscount Desires
A Moment After Dark
Chasing the Duke
Shrewd Angel
The Dragon Warrior and the Princess
Awakened
Dust of Snow
Snowblind
A Very Shifter Holiday Boxed Set
Angeli
Skinner Luce
Boy Toys
Dragon Song
Eight Kinky Nights
Santa's Wolves
Daughters of the Storm
From Out in the Cold
Blood Hunter
Seeking Snow Falls —> Review
To Catch a Fae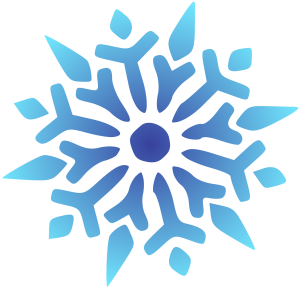 Soooo, that's a lot, right? There are several genres in there, plus books of various lengths, ebooks, audiobooks, and physical books—so, lots of variety. And that's assuming I don't come across one or two I missed on my Goodreads shelves or pick up a new one (which I've promised myself I won't do and, even if I do, it won't count, but…we'll see if I can stick to that).
As I said, I expect I'll only accomplish a fraction of these. But this gargantuan list is what I've set aside to choose from. I think I'll come back and link reviews as I post them. To make them easier to find. Anyhow, there you have it, my 2022 Winter Reading Challenge.
What do you think? Too much? Do you do reading challenges?