Though I own a kindle copy of Deborah Wilde's Blood & Ash (I think I picked it up as an Amazon freebie), I borrowed and audio copy through Hoopla so that I could listen to it while I worked outside.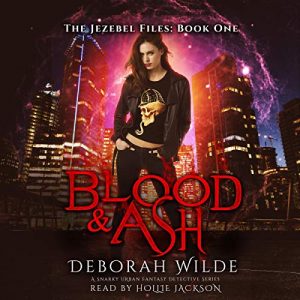 Cold-blooded kidnappers. Long-lost magic. When things get serious, she goes full Sherlock.
Ashira Cohen takes pride in being the only female private investigator in Vancouver. With her skills, her missing persons case should be a piece of cake.
She wasn't counting on getting bashed in the skull, revealing a hidden tattoo and supernatural powers she shouldn't possess.
Or the bitter icing on top: a spree of abductions and terrifying ghostly creatures on a deadly bender.
And don't even get her started on the golems.
Reluctantly partnered with her long-time nemesis Levi, the infuriating leader of the magic community, Ash resolves to keep her focus on the clue trail and off their sexual tension because WTF is up with that?
But with a mastermind organization pulling strings from the shadows and Levi's arrogance driving her to pick out his body bag, can Ash rescue the captives and uncover the truth or will the next blood spilled be her own?


I generally liked this. I actually loved some aspects of it. A urban fantasy with a Jewish heroine and supporting characters? Yes please. Set in Canada? I'll take it. All that lovely diversity? Yep, give it here. Writing that rarely pulled me out of the narrative? I am here for it!
But I also felt like I was dropped into the middle of the story. Ash talks about 'my leg' and 'my coma' and about characters the reader hasn't met for too long before any of it is explained. I thought I must be missing a first book for quite a long while. And so much is only barely given context. I never really felt any of it. The relationship with the romantic partner especially. So, while I enjoyed the ride, I wasn't super invested in any of it.
All in all, though, I'd read another of Wilde's books.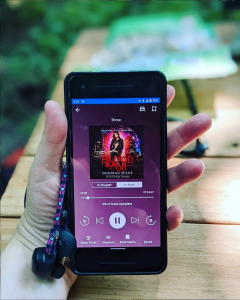 ---
I'm gonna try a new thing for a little while, see how I like it. I'm going to start including links to other reviews of a book for comparison. I don't know if it'll become a permanent thing, but here it goes. Let's start with two.