Dragon(e) Baby Gone was promoed on Sadie's Spotlight. And though I didn't agree to review it for a tour, I was provided a free copy for my participation. If I'm honest, the cover doesn't light me up, and I might not have paid it much attention if Robert Gainey's interactions in the post's comments weren't so genuine (as I discuss here).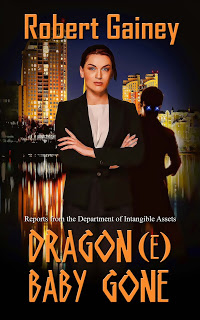 Overworked. Underfunded. Outgunned. Sometimes the greater good needs a little help from a lesser evil.
"Dragon is hard to overcome, yet one shall try."
– Nowe Ateny, Polish Encyclopedia, 1745
Diane Morris is part of the thin line separating a happy, mundane world from all of the horrors of the anomalous. Her federal agency is underfunded, understaffed, and misunderstood, and she'd rather transfer to the boring safety of Logistics than remain a field agent.
When a troupe of international thieves make off with a pair of dragon eggs, Diane has no choice but to ally with a demon against the forces looking to leave her city a smoldering crater.
Facing down rogue wizards, fiery elementals, and crazed gunmen, it's a race against time to get the precious cargo back before the dragon wakes up and unleashes hell.

Oh, I had so much fun with this one. There's no romance, it's pure action adventure urban fantasy and it's a rollicking good time. You've got diversity in the cast. You've got snarky heroines and sarcastic demons. You've got a whodunit mystery and a race against the clock to avoid death and destruction plot line. You've got sharp writing and clean editing. Sure, things get a little ridiculous at times and maybe it's a little hard to believe Morris survives all the crazy antics, but roll with it. It'll be worth your time.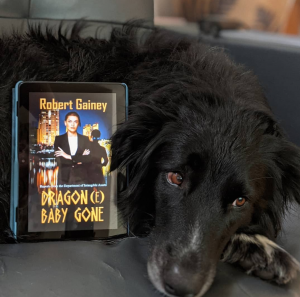 ---
As a bonus, since this is still running over on Sadie's Spotlight. There's a giveaway too. (I hope no one minds me sharing it here.)
---
Lastly, I'm trying this new thing where I share links to other reviews of the books I read for comparisons sake. I've yet to decide if this will be a permanent feature, but I'm testing the idea. Today, I hit my first snag when I realized Dragon(e) Baby Gone doesn't actually have a lot of blog reviews yet. So, it was a struggle to find one. But I persisted and succeeded.