I picked up a freebie copy of K. Elle Morrison's Blood On My Name. I think I maybe saw it on Tiktok originally. I happen to have downloaded it on my birthday. So, let's call it a birthday present.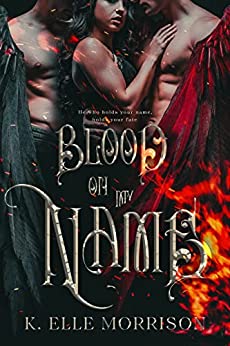 Mara has nowhere else to run when she summons the ancient demon Vepar to make a deal. He promises to rid her of the man hunting her down for a price: Her name.
Vepar keeps to his word and erases Mara from her abusive ex's mind, but Vepar is back to retrieve her only a day later with his twin brother at his side.
Mara must find strength within herself to survive… and fight the growing lust for the dark, sexy demon holding her hostage.
Zepar has found his place on Earth collecting the souls of wealthy and desperate business executives. His wicked ways are interrupted when Vepar ropes him into helping conceal Mara from their holy brethren and a Prince of Hell. But he quickly sees something within Mara that's worth tearing apart Heaven and Hell to save.
---
Just because I stumbled across it, so I decided to share:




Meh, there wasn't really anything super wrong with this. It was slow and I never felt particularly immersed in the plot. But it was fine. But there just wasn't anything that stood out as more than fine either.
There were a roughly equal number of things I appreciated and that annoyed me. I appreciated that Zepar wasn't the ultra top dog, alpha a-hole. But I found the inclusion of BDSM references annoying and pedestrian, considering it wasn't integrated into the plot at all. I liked the way Vepar was willing to step aside for his brother. But I also didn't understand why he was so invested in the whole affair if he was so willing to step aside. I thought the Biblical lore was used interestingly, but also that the ending fell flat.
So, all in all, I'll call this a middle of the road read.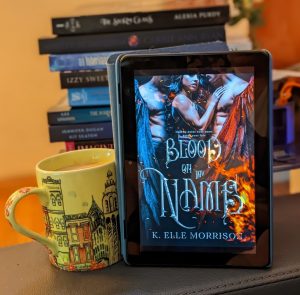 ---
Other Reviews: