Some time ago, I won copies of Mikel J. Wilson's Murder on the Lake of Fire and  Death Opens a Window (Mourning Dove Mysteries, #1 & 2) on Instagram. I read and reviewed book one, Murder on the Lake of Fire, last year, but never got around to Death Opens a Window. However, with book 3 soon to come out, the series  was promoed on Sadie's Spotlight recently, which reminded me Death Opens a Window was buried on my shelf. So, I pulled it out.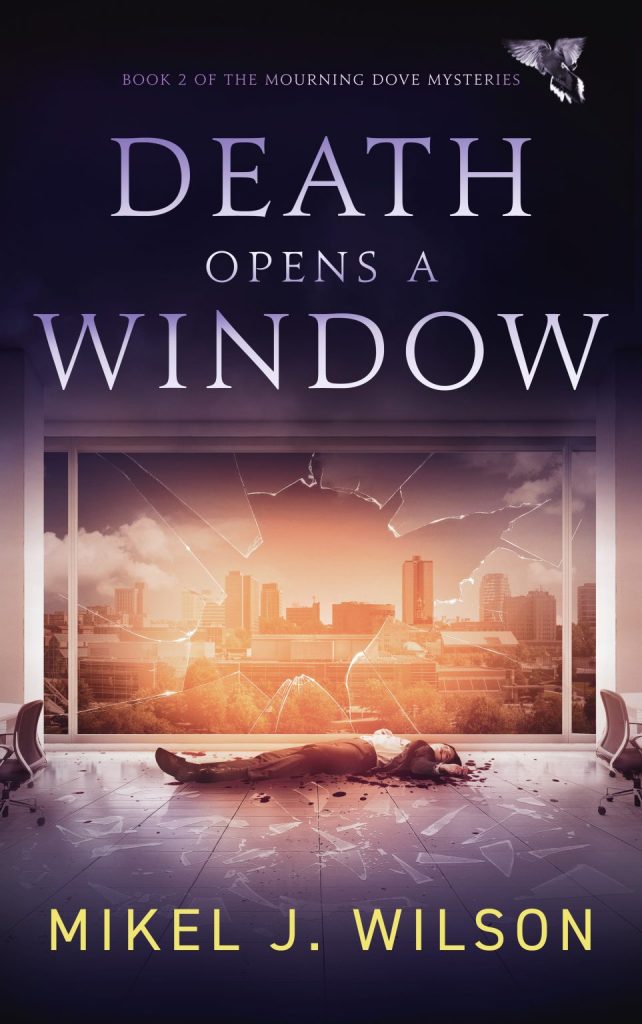 As he struggles with the consequences of his last case, Emory must unravel the inexplicable death of a federal employee in a Knoxville high-rise. But while the reticent investigator is mired in a deep pool of suspects – from an old mountain witch to the powerful Tennessee Valley Authority – he misses a greater danger creeping from the shadows. The man in the ski mask returns to reveal himself, and the shocking crime of someone close is unearthed.


I quite enjoyed this. I like Emory as a main character and Jeff is possibly the most abrasive partner ever. But they make a good straight man / wise guy duo. I didn't even guess the murderer. I'd started to suspect, but I wasn't sure and that's a pleasant rarity for me. The editing is clean and writing is sharp. I thought the use of names or endearments in dialogue cropped up on occasion, but not too often and mostly with the same characters. So, maybe it's just supposed to be a speech pattern of them in particular. Then that reveal at the end…well, I guess I need book three now.