Before I get to the review, a quick housekeeping note. I've returned to university and am now working on a Ph.D. As such, the time I can give to reading fiction (my favorite thing) is sadly constricted. It will likely take me a little while to find my feet and my new normal. But at the moment, I'm experimenting with reading and reviewing series instead of individual books. (I even made a whole post asking for omnibus recommendations.) This makes for longer posts a lot of the time but also allows for more time between postings. But I also acknowledge that I don't usually tend to be quite as detailed when I'm reviewing several books together.  So, I may not stick with it. But for now, expect series reviews more often than individual book reviews.
OK, on to the review.
---
I tend to pick up any of K.F. Breene's books that I see pop up as freebies. Some of the series are really big, though. So, I also have a tendency to pick the books up and then ignore them for a while, assuming I don't have them all. I grabbed Born in Fire in 2018, then Raised in Fire, and Fused in Fire in 2021.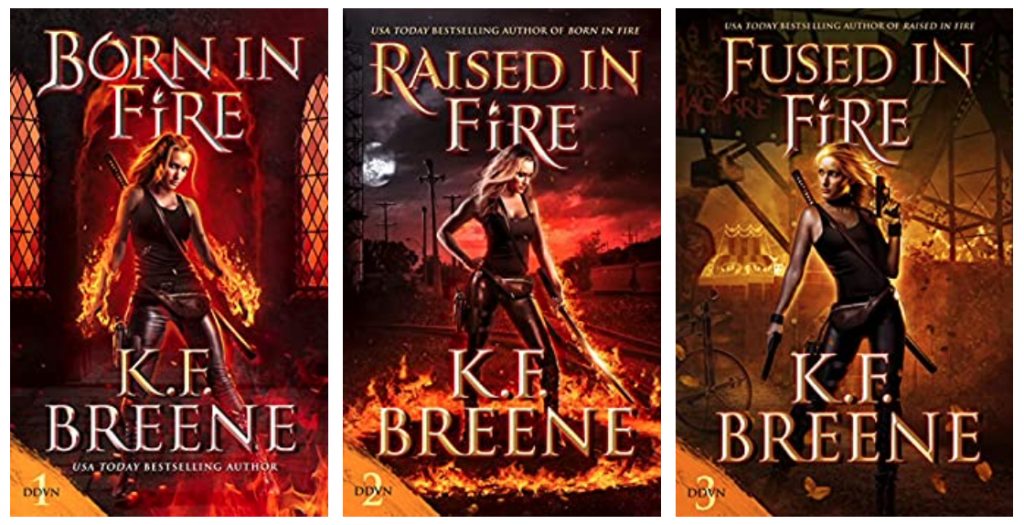 Supernatural Bounty Hunter isn't the sort of thing you see on LinkedIn. But with a rare type of magic like mine, I don't have many options.
So dangerous or not, the job is mine. And it was going fine, until an old as sin vampire stole my mark, and with it, my pay day.
Knowing I'm poor and desperate, he has offered me a job. I'll have to work by his side to help solve a top secret case.
Everyone knows not to trust vampires. Especially a hot elder vampire. But without any other jobs coming up, I'm stuck. As I uncover a web of lies and treachery, revealing an enemy I didn't know existed, the truth of my identity is threatened. I might make it out alive, only to end up in a gilded cage.

I suppose this series was OK. It definitely wasn't a favorite of the Breene series I've read so far. I thought the world was interesting enough. And I liked the main character well enough. But I was just kind of underwhelming on the whole. Honestly, the side characters were my favorite part of the whole thing, and when the heroine and hero can so easily be outshone, there's a problem of some sort.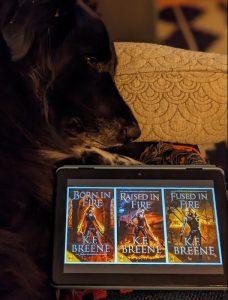 I initially liked Reagan's snark. But eventually, it just became a shtick. I liked that she's strong and resourceful. But eventually, she just became so overpowered that the deus ex machina saves became the norm rather than the exception. I liked the love interest, but I never really felt the romance develop. 
So, all in all, I'd call this a middling read. It's not bad enough that I regret reading it. But it's also not good enough that I continued into the next part of the series (focusing on Penny), even though I have it.
---
Other Reviews:
Dyslexic Reader – Fire and Ice Trilogy
Book Binge – Fire and Ice Trilogy