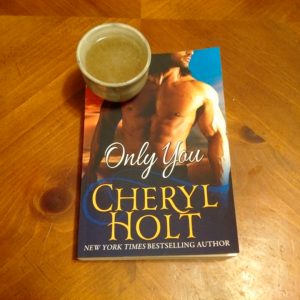 I won a signed copy of Only You, by Cheryl Holt, through Night Owl Reviews.
Description from Goodreads:
Lady Theodosia Postlewaite, known as Theo to her family and friends, has always had the worst luck. On the night her betrothal was to be announced, she was unwittingly caught in a compromising situation. With her engagement ended and her reputation in tatters, her incensed father demands she flee the gossip by accompanying her dour, grumpy aunt on a sightseeing trip to Egypt. Theo reluctantly agrees, and she's determined to spend the months abroad proving she possesses the highest moral character. Most especially, she vows to never so much as speak to a handsome man ever again.
Soloman Grey has lived in Egypt for the past decade. His own scandal chased him out of London, and he's built a new life for himself as an adventurer and explorer. Because of the gossip that ruined him, he doesn't trust anyone, and he constantly vows that he'll never so much as glance at a pretty woman ever again.
But when Soloman meets Theo, he's dragged into her world in a dozen ways he never intended. She's beautiful, funny, and lonely, and he can't resist. Yet, he's the bastard son of an earl, so he could never be worthy of her. When her relatives would do anything to keep them apart, dare he risk all to have her for his very own?
Review:
Gosh, I try so hard to like this sort of book. I really do. I really want to. But, while this was a fine book, it certainly didn't light my fire. Victorian romances (yes, despite that deceptive cover it is a Victorian romance) just so often include things that annoy me and I don't just mean because of the supposed conservatism of the time. But the common elements of the books (I'm trying not to say tropes, because i'm not really talking tropes) frequently annoy me.
One of the big one revolves around the sex scenes. Two things I strongly dislike in a sex scene: the idea that a woman's vagina is a button and a man just has to touch it once and, click, she'll orgasim. This especially enrages me when dealing with virgins. And two, the innocent little wide-eyed virgin that orgasims (usually at a simple touch) who then has to ask, "What was that?" "What's happening to my body?" Gah, I hate this so much, I just can't tell you how much! And these sorts of books always seem to have this scene, this one included. It's the whole representation of women, their bodies and their sexuality that makes me want to kick a puppy or something.
Similarly, so often these sorts of books, this one included, always have to girl putting herself out there and the man never emotionally reaching for her (often 'for her own good). This one felt especially egregious in this department to me. Theo spent the whole book informing Soloman that he's a good man and she wanted him. Then we had the obligatory separation and she suffered horribly. But when he decided he wanted her again, he came to her and forced her to expose all her vulnerabilities and tell him she wanted him before he'd say he wanted her. I never felt that he was contrite over his behavior and he was never in an emotionally vulnerable position for her, that was ALWAYS her place.
The writing itself is fine. There was a tendency to repeat phrases. Several times men 'sat back grinning and preening.' People had a tendency to grab one another and then be 'kissing and kissing.' I also felt a little of the language was anachronistic, but it was more an over all impression than anything specific. Did woman say butt out in Victorian times? Maybe they did, but the bold way women spoke in general sometimes didn't feel right to me. But overall the writing was fine. There's some amusing banter between Theo and Soloman (though not always believable). It's not a bad book and if such books didn't annoy me in general, no matter how often I give them another try, I might have liked it more. As it was I'm barely keeping my rating about the centre mark.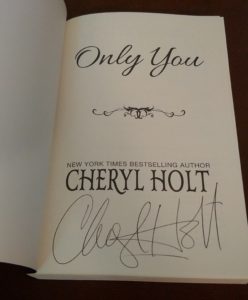 ---
What I'm drinking: Beef sipping broth from Boylard's Meat & Provisions. It's delicious; flavored with ginger, kaffir lime & lemongrass. I gotta have it extra hot though!