I picked up a copy of Tochi Onyebuchi's Riot Baby when it was Tor.com's freebie book of the month.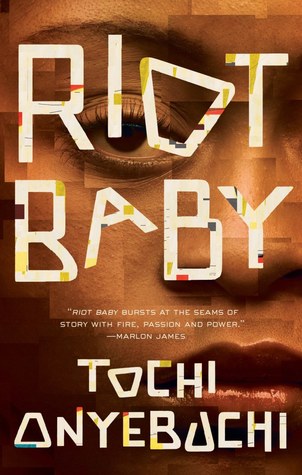 Description from Goodreads:
Rooted in foundational loss and the hope that can live in anger, Riot Baby is both a global dystopian narrative an intimate family story with quietly devastating things to say about love, fury, and the black American experience.

Ella and Kev are brother and sister, both gifted with extraordinary power. Their childhoods are defined and destroyed by structural racism and brutality. Their futures might alter the world. When Kev is incarcerated for the crime of being a young black man in America, Ella—through visits both mundane and supernatural—tries to show him the way to a revolution that could burn it all down.
Review:
Really excellent in a devastating sort of way. The characters are eminently relatable—her with her anger, him wanting to flee to peace, and their mother's constant fear for their safety. This is a book that looks clearly at the constant trauma of living with systemic racism and police brutality, tracing the lives of the main characters from Rodney King to Dylann Roof and beyond. It highlights how omnipresent and relentless the destruction of black potential, bodies, and lives is in America. I think it would be difficult to read Riot Baby and not be affected. Highly recommended.