I picked up a copy of Jodi Hutchins' The Grim Assistant from the publisher (Nine Star Press).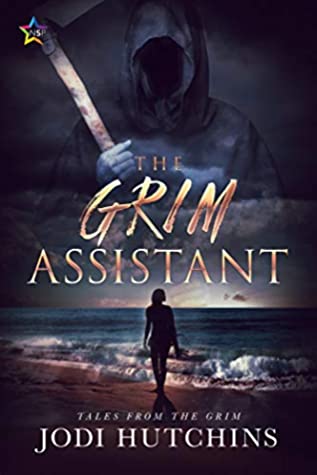 Description from Goodreads:
Postal carrier and amateur surfer, Samantha Diaz, lives an uncomplicated life. Well, other than helping her sister with childcare, crushing on her unavailable customer, Lauren Brennan, and catching as many waves as possible before hurricane season begins. Suffice to say, she isn't looking for much more, but when Lauren invites her to a monthly game night at her house, Sam happily agrees.
When Sam sets out on an early morning surf, the last thing she expects to do is die, but a sudden thunderstorm thrashes offshore, creating a riptide that steals Sam's life. She awakens to a snarky woman named Margo speaking cryptic nonsense. Not only does she claim to be one of the many Grim Reapers, or Grims, in the world, Margo makes Sam an offer: she'll bring Sam back from the dead, as long as she becomes Margo's temporary assistant. Sam accepts but soon realizes the deal was too good to be true, and the consequences she faces may be worse than the death she dodged.
Review:
I think the best way to describe my relationship with this book is to admit that I checked my progress at the end of EVERY chapter. I was literally counting down until the end. The reason is that I was BORED. This book seemed focused on all the wrong places, the pacing was inconsistent, as was Lauren's character. It's predictable, repetitive, and written largely in tell (instead of show), so I didn't feel connected to anyone.