I picked up a copy of Cecilia Grant's A Christmas Gone Perfectly Wrong in December of 2019. I finally got around to reading it as part of my Christmas Reading Challenge this year.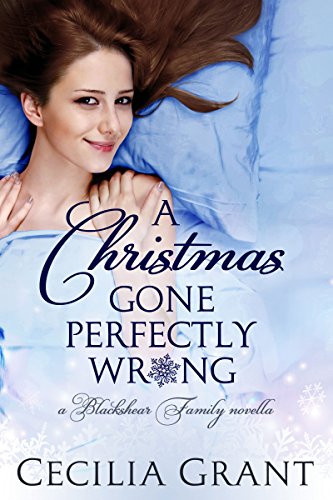 It should have been simple…
With one more errand to go—the purchase of a hunting falcon—Andrew Blackshear has Christmas completely under control. As his sister's impending marriage signals the inevitable drifting-apart of the Blackshear family, it's his last chance to give his siblings the sort of memorable, well-planned holiday their parents could never seem to provide.
He has no time to dawdle, no time for nonsense, and certainly no time to drive the falconer's vexing, impulsive, lush-lipped, midnight-haired daughter to a house party before heading home. So why the devil did he agree to do just that?
It couldn't be more deliciously mixed-up…
Lucy Sharp has been waiting all her too-quiet life for an adventure, and she means to make the most of this one. She's going to enjoy the house party as no one has ever enjoyed a house party before, and in the meanwhile she's going to enjoy every minute in the company of amusingly stern, formidably proper, outrageously handsome Mr. Blackshear. Let him disapprove of her all he likes—it's not as though they'll see each other again after today.
…or will they? When a carriage mishap and a snowstorm strand the pair miles short of their destination, threatening them with scandal and jeopardizing all their Christmas plans, they'll have to work together to save the holiday from disaster. And along the way they just might learn that the best adventures are the ones you never would have thought to plan.


I enjoyed the heck out of this. It's just so blissfully joyful. Even when Andrew is completely confounded by Lucy and her machination he's still secretly happy (even if it takes him a little while to understand that). And even as she's struggling to reconcile what she wants with what she can have without compromising her or Andrew's futures she's so pleased with herself and Andrew's responses. They are both so careful of the other's best interests and honest with themselves and each other. The book is largely angst-free and a pleasure to spend time with. I guess I just have no choice but to continue the series.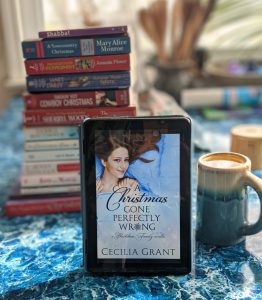 ---
Review: A Christmas Gone Perfectly Wrong by Cecilia Grant (2014)
book review: a Christmas gone perfectly wrong by cecelia grant
---
Come back tomorrow. I'll be reviewing The Problem With Mistletoe, by Kyle Baxter.