I picked up a copy of Kyle Baxter's The Problem With Mistletoe last year. But I didn't get around to reading it until this year and my Christmas Reading Challenge.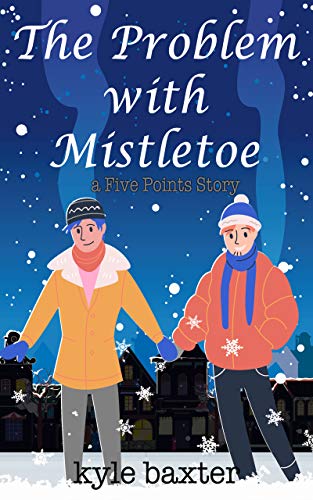 David Cooper did not believe in happily ever after—he thought he let his chance pass him by—between work, being a single father and planning a Christmas party for his mother's charity his life is complicated enough. And then he has to ask Alex Capili, an old friend who just returned from the big city, to help run it. Spending weeks working closely together old feelings come up and David wonders if fairy tales really do come true.
Alex came home to help sell off his family's restaurant, he was not looking for love. And happy endings only happen in movies. But nothing about this return trip home town is quite what he expected and David is still the best man he's ever known. A good father, with a heart as big as all outdoors, and disarmingly handsome.

I thought this was very cute, if a little unrealistic at times. I simply find it unlikely that two people who loved each-other as much as the two main characters (be it erotically, romantically or even just platonically) really would have walked away and remained without contact for 15 years. Conversely, I find it equally as unlikely that people who hadn't so much as spoken in 15 years would so instantly fall back in step with one another. Having said that, once I decided to simply acknowledge it and forcefully suspend my disbelief on these matters I liked the characters and the slow burn. (Yes, it's a second chance romance that also manages to be a slow-burn, go figure.) I liked Baxter's use of color to symbolize Alex's reawakening. I liked the side characters and the happy themes. I could have done without the evil jealous woman as the obligatory foe though. All in all, it's very Hallmark Movie Channel sweet, but I liked it and will happily read book two (which I have).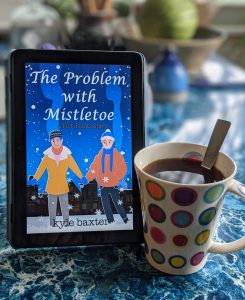 ---
Other Reviews:
Book 759: The Problem with Mistletoe (Five Points Stories #1) – Kyle Baxter
The Problem with Mistletoe – Book Review
---
Come back tomorrow. I'll be reviewing To Linzer & to Cherish, by Jen Fitzgerald.