This isn't so much a review as just a brag about, "Look at this cool thing I got." Look. Look. Look!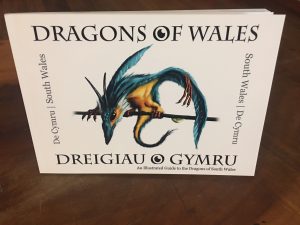 It's even signed and anyone who knows me knows I love a signed book. I hoard them like some sort of jealous dragon, which is an apt description considering.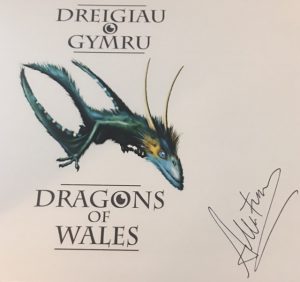 I came across Andy Frazer and his Dragons of Wales through Twitter. I quickly fell in love with the little guys and gals. So, I followed to the Kickstarter and gallery/shop, where I ordered a couple books. Yeah, a couple; I have a some Welsh friends who will be getting a copy for Christmas. (Good thing they don't read my blog.)
The book is small, only about 80 pages of A5. But it's full color and just a lot of fun. Frazer's dragons are small themselves, bird-like. Each stunning (and to-die-for cute) picture is accompanied by an interesting little ornithological-like description which include a mix of information about plumage, preferred environment, behaviors, mating, size, diet, etc. It's a conversation starter, for sure. My coffee table is improved by its presence.
At this point I'd love to add a bazillion pictures of brightly colored, itty-bitty Welsh dragons, but I'd feel obligated to ask Frazer's permission to do so, and I don't want to have to ask permission. Because then it would feel like I'm doing a promotion and this isn't a promo. It's just me squeeing over pretty dragons. And I'd feel all sorts of awkward and fan-girl being like, "Um, Mr. Frazer, Sir, can I litter my blog with your hard work? No, no, I can't pay you or anything. But it'd be exposure." Um, no. There are plenty of images available if you check out the Twitter or Artstation link, above. You should check it out.
I'll just include one to give you an idea of what they look like (and hope I'm not violating a copyright or anything). This is the Zara of Zacmik. I chose it because I like the name.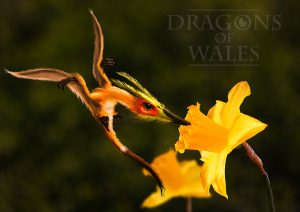 There, see I have a cool new thing. *Smug*
.
.
.
.
.
.
.
Ok, I'm not really smug. That would be an unattractive characterization. But I've very happy.