I picked up a copy of Kathryn Moon's Baby & the Late Night Howlers as an Amazon freebie after seeing it recommended several times on Tiktok.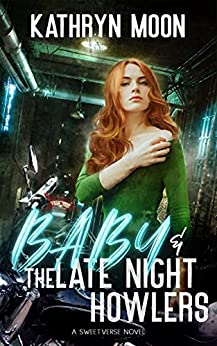 Baby's heat is coming…
After years of assuming she was a beta, discovering her omega designation in a biker bar surrounded by alphas isn't exactly fulfilling any fantasies for Baby. She only wanted to get laid, not get knotted, bitten, and bonded. Now Baby's entire life is about to turn upside down.
With the sexual frenzy of her heat on its way, she needs to find a pack, a nest, and alphas she can trust.
The Late Night Howlers have given up hope…
After years of waiting for an omega to choose them, this motorcycle club of alphas is ready to move on with their lives. Until one sweet woman takes a chance on them.
A rundown bar and apartment building is no place to spoil a new omega but the Howlers are determined to do right by Baby when she needs them. All they have to do is keep her satisfied while resisting the mouthwatering temptation to bite and bond her, permanently.
When a rival MC comes sniffing after Baby, her safety is put at risk and the Howlers may be torn apart forever.


---
I will admit that I'm always a little iffy going into an Omegaverse novel. So often, the whole idea of the omega is predicated on the submission of women. (Omegas aren't always women, but they often are.) And that submission can be glorious, or it can be abusive, and I do not enjoy this latter dynamic AT ALL. So, it's a bit of a crap shoot every time I pick one up.
Baby & the Late Night Howlers is explicitly a Sweet Omegaverse. And it is. Baby's—God, I hate the name, BTW—Baby's men worship her, and that was fun. But Moon still managed to use the same old, cliched, over-used abuse of women by patriarchal, villainous men who see women as objects as the primary tension of the book, and that was equally as disappointing.
In fact, that's my main complaint with the book. While Moon came up with a fun Omegaverse world and likable characters, everything—EVERYTHING—about the book is 100% predictable. By the end of the first few chapters, I could have outlined how this plot would unfold and, with the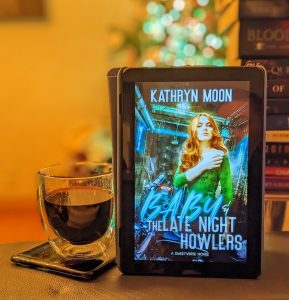 introduction of each character, exactly which role they'd play. Which wasn't particularly attention-holding. Further, since Baby had so many men and each needed attention, sex, and to bond, it got redundant, and I eventually got bored with the sex.
I did like that Baby was a bit older, as were her eventual bondmates. The sweet parts of this Sweet Omegaverse were indeed sweet, and the writing is quite readable. But all in all, I'm going to call it a middle-of-the-road read for me.
---
Other Reviews:
REVIEW – Omegaverse Reverse Harem // Baby and the Late Night Howlers
Baby & The Late Night Howlers by Kathryn Moon – A Book Review