I borrowed and audio copy of T. Kingfisher's Paladin's Strength through Hoopla (narrated by Joel Richards). It is book two in The Saint of Steel series. I reviewed book one, Paladin's Grace, a month or so ago.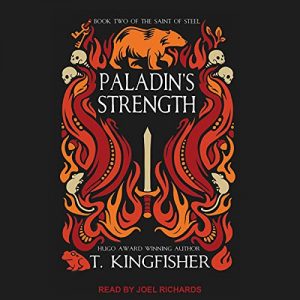 He's a paladin of a dead god, tracking a supernatural killer across a continent. She's a nun from a secretive order, on the trail of the raiders who burned her convent and kidnapped her sisters.
When their paths cross at the point of a sword, Istvhan and Clara will be pitched headlong into each other's quests, facing off against enemies both living and dead. But Clara has a secret that could jeopardize the growing trust between them, a secret that will lead them to the gladiatorial pits of a corrupt city, and beyond…


Well, this was officially another winner for me. I'm becoming a huge T. Kingfisher fan. I did think Istvhan sounded an awful lot like Stephen from Paladin's Grace (book one of the series), as in most of the Paladin's seem to sound interchangeable. Granted, they were all paladin's of the same god, would have spent a lot of time together and have similar background. So, maybe that's to be expected. But it does show a bit of an author's (maybe) limitation when too many characters sound too much alike. To be fair, I happen to love the character type—their mien, stoicism, deprecating humor, honor, etc. So, I'm not so much complaining as simply observing. I also thought the book was a little longer than need be. But my goodness, how I loved Clara and her by-play with Istvhan, how Kingfisher lets them be older and beautiful in non-standard ways, and the basic moral palette of the books. I will 100% be back for more!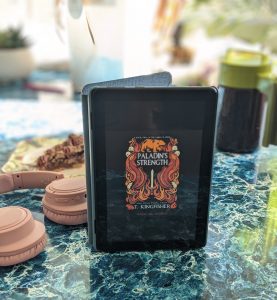 ---
Other Reviews:
A Balm for Troubled and Troubling Times – A Review of Paladin's Strength by T. Kingfisher