I purchased copy of Adrienne Wilder's Wild back in 2018. It's been waiting patiently for attention. But since one of the short stories I included in my Christmas Reading Challenge is a sequel to it, I decided it was time to dive in.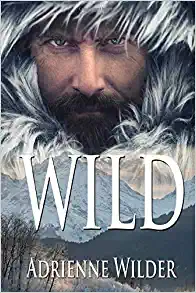 August Vallory had it all. A modeling career, a man he loved, and the extended family he'd acquired in the business. Then the world he knew was torn away when the plane he was on crashed en route to a photo shoot.
Lost in the Alaskan wilderness, August doesn't stand a chance.
No sane man would choose to live in the Alaskan bush unless he had something to hide. And Keegan Brooks has secrets darker than night, more dangerous than wolves, more brutal than an Alaskan winter.
Every day was a fight for his life until he stumbled upon a downed plane with a lone survivor. Now it's no longer just Keegan's life teetering on the edge of survival.
It's his heart.

In general, I enjoyed this. To be a little more nuanced, I liked the beginning, thought the middle dragged, and then the story picked back up for an exciting ending that then tapered off to a sweet happy ending.
I especially appreciated how bitchy August could sometimes be. I know that sounds like an odd thing to compliment, but I felt like—being in the midst of such a traumatic event—his temper made him relatable. I thought Keegan's desperate love was emotionally effective and ticked a lot of boxes for me. But I also felt like he and August hadn't gotten to actually know one another enough for it. The addition of Daisy was marvelous, though she seemed a little too smart to be believed. The villains were admirably villainous, but I predicted exactly how their role in the book would end far before they even showed up. So, no surprises.
The whole thing was well written and easy to read. I caught the occasional editing mishap, but not many and none I thought particularly grievous. I'll be picking up future Wilder books, for sure.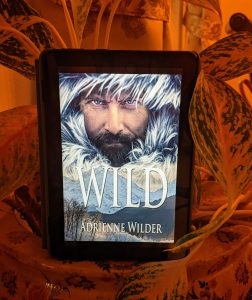 ---
Other Reviews:
Book Review: WILD by Adrienne Wilder