I borrowed an auido copy of Bella Falls' Sleigh Spells through Hoopla (narrated by Johanna Parker) . I listened to it as part of my Christmas Reading Challenge.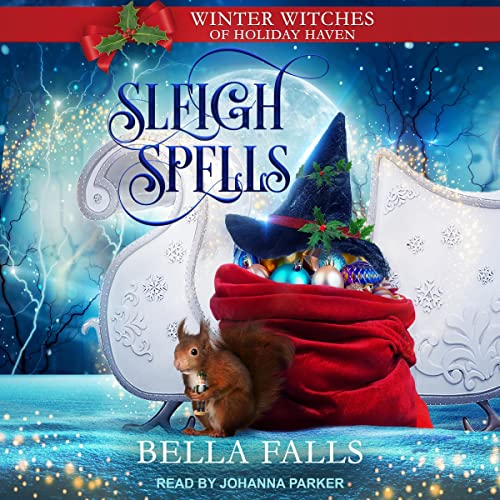 Have yourself a very Merry Witchmas in Holiday Haven, where the magic and mystery of Christmas is snow joke!
Aurora Hart hates everything Christmas, but how could she turn down the opportunity to serve one year of probation in Holiday Haven versus a full sentence for her crimes? Saddled with a talking squirrel roommate, Aurora is doing her best to keep a low profile as she bides her time. Everything is going fine…until Santa's sleigh gets stolen.
Now, all eyes are on her and the other town Humbugs, and it's up to Aurora to keep her behind from ending up back in jail. With the help of a very important person from the North Pole, she finds herself hot on the trail of the real culprit. But it will take her having to do something she's never done before—accepting new friends and their assistance. Only then will Aurora be able to turn not only her own life around but also Christmas for the entire world!
Will Aurora be able to solve the mystery of who stole Santa's sleigh in time? Or will the culprit get the final sleigh?

You know all of those Christmas cartoons we watched on TV every year as a kid? This book is like those, but with jobs, drinking, and flirting grown ups. It's utterly ridiculous— with elves, yetis, trolls, paranormals, and talking squirrels all living in the north pole and assisting Mrs. Clause find Santa's missing sleigh. Somehow, though, it manages not to feel eye-roll worthy and is still somehow amusing. The villain is absolutely obvious (and fairly cliched). So, the mystery isn't the point. The characters are sweet (though I didn't feel I got to know them particularly deeply) and I had a good time spending a little time with them.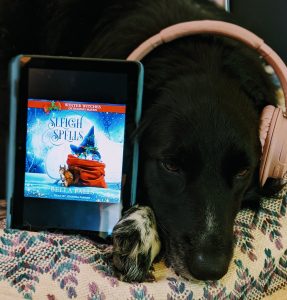 ---
Other Reviews:
Come back tomorrow. I'll be reviewing A Christmas Date, by Camilla Isley.