I first came across Kaylee Johnston's The Witch & The Awakening when Sadie's Spotlight had a Release Day Blitz for The Awakening. I read them as part of my Awakening Challenge, where I set out to read eight books titled Awakening. (Or rather, I read The Awakening for the challenge and read The Witch because it's the preceding novella.)
---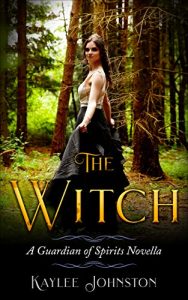 Description from Goodreads:
Magic always has a cost.
In a world where humans aren't meant to know about witches, Ella Louise Duncan just wants her boyfriend to know who she truly is and what she can do before they take their relationship to the next level. When she shows him her true identity, she doesn't expect him to completely reject her — or send a posse after her and all of the other witches in town.
With the humans wanting to do away with witches for good, Ella Louise is ready to bring the fight to them. When her parents and all the other elder witches force her to run with her sisters, she's not exactly happy. She is ready to fight for her right to live out of the shadows, but nobody else agrees.
When she runs into a stranger who reveals he's not who he says he is, she has to learn how to take responsibility for her actions, follow directions even when she doesn't want to, and protect her friends and family. Does Ella Louise have what it takes to bring the witches out of the dark and into the light…or will it all end in ruin — and her death?


Not all out horrendous, but sloppy and inconsistent. I appreciate that Ella Louise was strong and willing to stand up for herself, but I disliked her to the extreme. She was selfish, stubborn, and ultimately ignorant to the obvious, a fact I found implausible.
---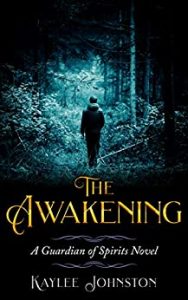 Description from Amazon:
Not everyone wants magic.
In a world where humans hate witches, there's no one who hates them more than Jameson Tyler – they are the reason his mother and little sister are dead. Then one morning, he wakes to find those he's hated for his entire life are now his only hope to understanding his new identity, his new life…as a witch.
Jameson has to get to the witch's side of town – a place he's never been and has loathed his entire life – and give up everything he's ever known before the Witch Special Forces (WSF) captures him. On top of avoiding the WSF, when his new Headmistress attacks him, things get even more complicated.
He must accept his new fate and life before being killed, letting the Magical Community fall into the wrong hands. Can Jameson put his hatred aside or will he let his prejudice destroy them all?

I hate to do this. I mean really, really hate to do it. I abhor having to leave a bad review as the first review a book gets and every second it sits as the only review a book has bothers me. But I've promised myself to be honest in reviews, so I'm not going to pull punches. This book is A MESS. I often read ARCs (Advanced Reader Copies) that haven't had a final edit yet. I am accustomed to overlooking a few editing mishaps. This is not an ARC as far as I know, since it was published in February. But even if it was, I'd call it too much of a mess to have been sent out for review.
I'm talking homophones (passed and past are misused a lot), repeat words (scoffed used in subsequent sentences, for example), inconsistencies (has it been 1000 or 50 years since the last Guardian), and timeline quagmires. At one point a new un-introduced character shows up and then in the next chapter the main character meets her (and there's no time travel involved).
Then there's just the story itself. The main character is literally homicidally anti-witch. He tries to kill one. Then he meets a witch and in less an hour is laughing and making friends with him. The plot leaps around, focusing on the minutia and literally skipping over the important events. At one point the main character is kidnapped and rescued, resulting in a death of someone important, and the author literally doesn't show it, just lets the friends relate the events in about 3 paragraphs. But we're told about cooking a roast over several pages.
I think even if someone came to me and said, "Hey, you actually did read an ARC" or "turns out the author uploaded the wrong file, not the final one" and I had to ignore all the editing problems, I'd probably still give this a 1 or 2 stars based on the jagged writing and overblown emotions. No one talks, everyone yells. Peoples' miens swing from calm to exaggerated in seconds. The pacing is inconsistent, etc.
I hate to say it, but skip this one…at least if or until a new edition comes out.