I purchased a copy of Mò Xiāng Tóng Xiù's Grandmaster of Demonic Cultivation. And while I academically understand that Chinese names aren't ordered the same English names are, which means my process of alphabetizing by last name, comma, first name is possibly inaccurate, I and 100% counting Mò Xiāng Tóng Xiù as my X author for in my author alphabet challenge this year! And look at me getting it read in FEBRUARY and I'm probably going to read more than one! That never happens. X is almost always the hardest and last letter I manage.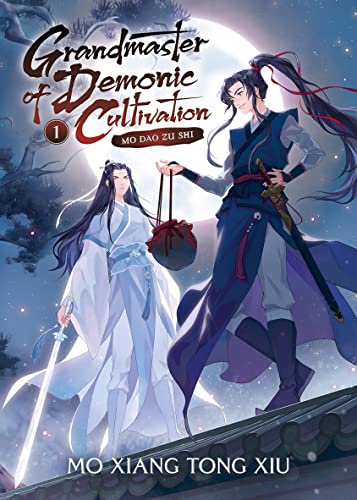 Wei Wuxian was once one of the most powerful men of his generation, a talented and clever young cultivator who harnessed martial arts and spirituality into powerful abilities. But when the horrors of war led him to seek more power through demonic cultivation, the world's respect for his abilities turned to fear, and his death was celebrated throughout the land.
Years later, he awakens in the body of an aggrieved young man who sacrifices his soul so that Wei Wuxian can exact revenge on his behalf. Though granted a second life, Wei Wuxian is not free from his first, nor the mysteries that appear before him now. Yet this time, he'll face it all with the righteous and esteemed Lan Wangji at his side, another powerful cultivator whose unwavering dedication and shared memories of their past will help shine a light on the dark truths that surround them.


Honestly, this isn't so much a review as just documenting my thoughts about reading this first volume of Grandmaster of Demonic Cultivation. Because there isn't any way to separate out my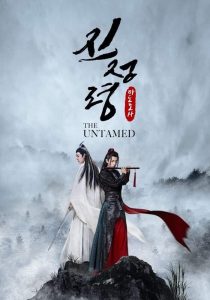 experience with it and my love of The Untamed. I was 100% predisposed to enjoy this, for sentimentality's sake, if nothing else. I 100% wish I had read the book first (since the show follows the book so closely), but if I'd not seen and loved the show, I almost certainly wouldn't have thought to pick up the book. And I kind of think I might not have loved the book as much if I'd not already fallen in love with the characters. Chicken meet egg, yeah?
I also decided I wasn't going to try and write a real review because I don't know how to separate out what can be attributed to the original writer/writing and what is the fault or accomplishment of the translator. I definitely thought some of the colloquialisms and informal language (like "duh", and "you messin' with me") felt out of place. But I also quite enjoyed reading the story. There's a pretty good review from a professional translator on Goodreads that I found really informative on this point though. And it isn't the only review I've seen saying the translation isn't all that great. But I am in no position to comment on such things myself.
Lastly, I just don't know what standard to assess danmei by. I understand poetry, short stories, and long form fiction all have different literary expectations. So, there isn't any reason to think danmei don't as well, and I don't know them. So, I don't feel qualified to judge them.
So, rather than pretend any of the above isn't true, I'm just going to say I love these characters. And as meandering and unfocused as the story may be sometimes, I'll read about Wei Wuxian and Lan Wangi watching paint dry if that's what is on offer. For those who enjoyed The Untamed, this book gets just about as far as the drunk Lan Wangi scene and it's every bit as cute as you'd expect.