I purchased a copy of My Alcoholic Escape from Reality, by Kabi Nagata from the local manga/graphic novel shop (Betty's Books).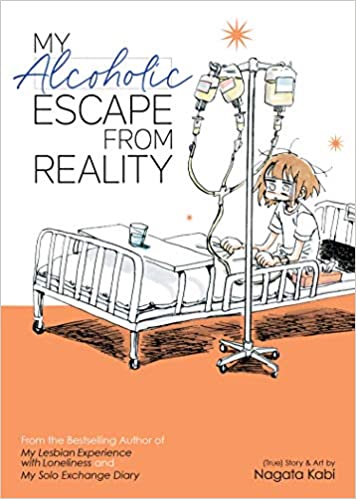 Nagata Kabi's downward spiral is getting out of control, and she can't stop drinking to soothe the ache of reality. After suffering from unbearable stomach pains, she goes to the hospital, where she is diagnosed with pancreatitis–and is immediately hospitalized. A new chapter unfolds in Nagata Kabi's life, as she struggles to find her way back to reality and manga creation in the wake of her breakdown.

Like I've done with some of the Seven Seas light-ish novels I've read recently, I'm not going to consider this a real review. I really enjoy the occasional graphic memoir, but I'm not going to pretend I know enough about what goes into producing one or what the genre norms and standards are to be knowledgeable enough to 'review' it. So, instead, this is just my reaction to having read the media. And I enjoyed it…as much as you can 'enjoy' a memoir about someone's spiral into and possibly out of alcoholism and chronic mental and physical health issues. But Nagata does a good job making the reader feel her fear, insecurities, and exasperation at her situation, as well as her professional and familial struggles to work through both. Then, the whole thing ends on a hopeful note. This is the first Nagata Kabi Graphic memoir/diary I've read. I guess I'll have to go find her backlog now.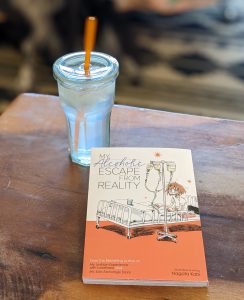 ---
Other Reviews:
Sam Quixote: My Alcoholic Escape From Reality
Thoughts on <em>My Alcoholic Escape from Reality</em>